Plenty of rallies for Chris Atkinson in 2011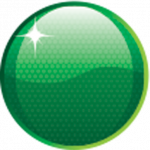 Malaysian car maker Proton has confirmed that Chris Atkinson will contest all six rounds of the 2011 Asia Pacific Rally Championship plus another 10 events of the Intercontinental Rally Challenge (IRC).
Atkinson will once again be joined by Perth-based Scotsman Alister McRae in the Asia Pacific series, while Swede P-G Andersson will drive the second Satria Neo S2000 in the IRC. McRae will also appear on selected events in the IRC.
First event for Atkinson and Andersson will be the famous Monte Carlo Rally on 19-22 January which will be celebrating its centenary year. The 'Monte' is a tarmac event, but with stages in the French Alps snow and ice make it extremely tricky.
"It's great to have everything sorted out with a really forward-looking team like Proton," said Atkinson.
"There was definitely a feeling of leaving some unfinished business in the APRC last season, so we'll be back bigger, better and stronger on some of the hottest and toughest rallies in the world next year.
"Starting the season with the Monte is awesome. As a rally driver, this is the traditional place where we always start our year. I've always gone well on the event, but it is really tough. It's a massive challenge for the team and the driver, with one of the most important aspects being to get the tyres right."
Proton is already building new Satria Neo S2000s for next season, with a car already heading to the Alps to start testing with Atkinson and Andersson early next week
"We've had an extremely positive few weeks since the end of our season, with Proton confirming its significant investment in the car, the team and infrastructure for next season," said Team Principal Chris Mellors.
"Next week, Chris and P-G will drive the car in the Alps. We've made some steps this season, but with everything in place for next we're looking to really push the Proton Motorsports ahead in 2011." 
Atkinson has never finished outside the top six on the Monte and collected a FIA World Rally Championship podium last time out in 2008.