Queenslander named Ultimate Tradesman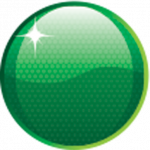 Grand Final day action at the Sydney Telstra 500 was not limited to the track – with IRWIN Tools holding the final of the Ultimate Tradesman Challenge.
In a Trans-Tasman final, Townsville school teacher Matt Francis beat New Zealander Layton McCann with a record breaking time of 29.90-seconds.
Francis now heads to the day race at the Bristol Motor Speedway in Tennessee in March to take on winners from across the globe for a chance to win up to US$1 million!
"I went under 30 seconds, that's unbelievable," said Francis.
"Everyone has been so fast and so competitive; to do that time in the final has blown me away.
"It was such a close final, Layton was right there, it was anyone's win.
"To have won in this fashion, for Australia and for Queensland, I am very proud."
"The competition has been tremendous, all of us (the finalists) have been so impressed with IRWIN Tools and how they have run it (the Ultimate Tradesman Challenge). Everyone should try it out."
After 2000 people took part in qualifying events across both countries, there were eight finalists in the Australia/ New Zealand final of the IRWIN Tools Ultimate Tradesman Challenge representing New South Wales, Victoria, Queensland, South Australia, Western Australia, the Northern Territory, the internationally recognised WorldSkills competition and New Zealand.
Check out the action from the final of IRWIN Tools Ultimate Tradesman Challenge