Jim Richards takes Touring Car Masters crown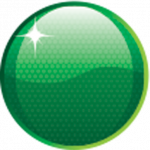 Jim Richards has added another Australian circuit racing title to his collection by taking out the 2010 Touring Car Masters series in Homebush.
The Australian motorsport legend dominated the final race of the season in his Shannons Insurance Ford Falcon Sprint – despite only needing to finish the race to seal the crown.
Gavin Bullas (Rain City Ford Mustang) wrapped up second in points by winning the weekend overall.
Series pace setters Richards, Bullas, John Bowe (WesTrac CAT Ford Mustang) and Andrew Miedecke (WesTrac CAT Chev Camaro) again dominated proceedings in Sydney.
Having beaten Bowe to pole by just 0.07s on Friday, Richards took Race 1 from Bullas, Bowe and Miedecke.
Bullas then returned the favour by winning the reverse top 10 Race 2 from Bowe, Miedecke and Richards, but the Rain City Mustang driver had no answer for the new champion in Race 3.
Bowe ended the season with only a fourth place finish in Race 3 after a mistake at Turn 8 allowed Miedecke through in the opening stages.
Leanne Tander made her way up to fifth by the end of the weekend's action in the Wilson Securty Ford Falcon XA, after starting the opening race down in 11th position after a difficult qualifying.
Tander came out on top of an intense Race 3 battle that saw Brad Tilley (Tilleys Automotive Falcon XY GT), Cameron Tilley (Tilleys Automotive Valliant Pacer) and Bernie Stack (Gawler Body Works Porsche 911 RS) round out the top eight.