Webber: It was a pretty exceptional year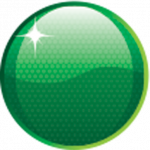 After a poor qualifying performance and bad pit strategy at Abu Dhabi, Mark Webber says that he did not lose the Formula One title in the final round at the Yas Marina Circuit.
In an interview with Fox Sports, Webber says that he is proud of his efforts during the season, but it wasn't quite good enough to fulfill his dream.
"On track, it was a pretty exceptional year," he said.
"For sure, we would have loved to have wrapped up the title and got the fairytale, but there was a few other boys who were pretty keen on getting that.
"I don't feel I lost the title in Abu Dhabi. It was an 11 month campaign for us. To be in the hunt at the final round, we must have done a few things right and ticked a few boxes.
"But yeah, it would have been nice to get the big one."
In his Fox Sports interview, Webber also talks about his tense relationship with eventual world champion team-mate Sebastian Vettel. See video below …
While back in Australia during the F1 off-season, Webber has released his first book titled Mark Webber: Up front. It is a diary of his 2010 season and is now available at all good bookstores.
He also announced during the week that the Mark Webber Tasmania Challenge will return next year. The return of the charity event, in conjunction with the Tasmanian Government, will see the event stay in Tasmania for three years.