Toyota returns to Le Mans with Rebellion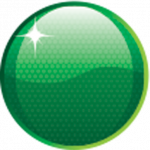 Toyota Motorsport GmbH has confirmed its return to sportscar racing by announcing an engine supply deal with Swiss outfit Rebellion Racing.
The Cologne, Germany, based motorsport arm of the Japanese auto giant has signed an exclusive engine supply contract with Rebellion, which will see Toyota represented at the Le Mans 24 Hours in an official capacity for the first time since 1999.
The team will also run its LMP1 Lola-Toyotas in the 2011 Le Mans Series, with the Neel Jani / Nicolas Prost and Andrea Belicchi / Jean-Christophe Boullion driver lineup remaining unchanged.
Toyota Motorsport President Yoshiaki Kinoshita said he is excited about the deal after several track tests of the Lola-Toyota combination were completed in October.
"Toyota Motorsport has recent experience of engine supply partnerships from our Formula One days so we are drawing on that to deliver a reliable and competitive engine," he said.
"We are looking forward to working with REBELLION Racing on this exciting project and it was very pleasing to see this engine running in a car for the first time, particularly because the performance, as well as the reliability, was very encouraging."
Originally named SEBAH Racing, Rebellion first competed in Caterham races in the UK in 1995, before moving into Le Mans Series competition with GT and prototype sports cars.
The team finished second in the 2010 Le Mans Series LMP1 Manufacturers Championship after visiting the podium three times during the season.
Team principal and founder Hugh Hayden passed away in October last year after suffering a heart attack during a post-season team building event.
Alexandre Pesci, who began a partnership with Hayden in 2008, has now assumed team principal duties, and expressed his pride at partnering with Toyota.
"This agreement is the cornerstone of Rebellion's challenge for the forthcoming season," he said.
"Toyota is an impressive and remarkable industrial giant, we are proud to have been selected by Toyota Motorsport as their partner in this project.
"It means a lot for our team to have secured their support in our efforts to target the victory."
Details of the engine itself are yet to be revealed.