Penske launch Shell-Penzoil paint schemes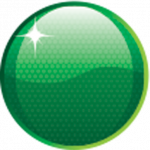 Penske Racing has revealed the new Shell-Penzoil paint schemes to be run by its star drivers Kurt Busch and Helio Castroneves in the 2011 NASCAR Sprint Cup and Indianapolis 500 respectively.
The new looks were launched as part of a media event held in Las Vegas, after the partnership between the Penske Corporation and the Shell Oil Company was first announced in April.
The deal also includes part sponsorship for the entire 2011 IZOD IndyCar Series for all three of Penske's entries, to again be driven by Castroneves, Will Power and Ryan Briscoe.
Penske's Sprint Cup program has been given a shakeup for 2011, with Busch moving from the #2 Miller Lite Dodge to the #22 Shell entry, after completing five seasons in the 'Blue Deuce'.
2010 NASCAR Nationwide Series Champion Brad Keselowski will take over the #2 car, while the team continues to search for sponsorship to run Sam Hornish's #77 entry.
Bush, the 2004 Sprint Cup Champion, says he's excited by the change.
"I am honored to represent the Shell and Pennzoil brands in the NASCAR Cup Series starting in 2011," he said.
"I look forward to building on the success of our storied past at Penske Racing with our new sponsors at Shell and Pennzoil."
According to Penske, the racing sponsorships are part of a greater alliance between Shell and Penske's transportation business enterprise.
"Shell and Pennzoil are two established and winning brands and they will be strategic business providers for our Penske Automotive Group and Penske Truck Leasing businesses," said Roger Penske.
"This is a very important global relationship for our organization and we look forward to producing many victories for Shell and Pennzoil in NASCAR, in the IZOD IndyCar Series and across our businesses."