DJR secures V8 future with new owner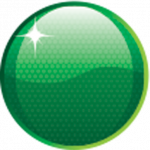 Dick Johnson Racing has confirmed it will continue in V8 Supercars next year with a new business partner and renewed sponsorship package.
On the eve of the championship-deciding V8 Supercars round at the Sydney Telstra 500, the longest-running Australian touring car team has announced that current DJR sponsor Crimsafe has come on board as a minor business partner, while Jim Beam has renewed its backing of the team for a further season.
After months of off-track tension, the new deal sees former co-owner Charlie Schwerkolt step away from the team. CLICK HERE for yesterday's story on Speedcafe.com.au.
The deal sees team founder Johnson resume majority share ownership of his Queensland-based team.
THE FINAL RACE OF THE 2023 REPCO SUPERCARS CHAMPIONSHIP ON ONE OF THE WORLD'S BEST STREET CIRCUITS. GO ALL IN AT THE VAILO ADELAIDE 500, CLICK HERE TO BUY TICKETS
Johnson, whose team driver James Courtney holds a 53 point lead into the final two races of the season, said he was pleased to put an end to speculation about the future of the team.
"It's great to finally be able to lay our cards on the table," said Johnson in a statement.
"It's taken us some time to get to this point. There were a number of issues that required working through to ensure we were making the right decisions for the future of the team."
Crimsafe, a manufacturer of security screens in Australia, has been a DJR partner for the past two years, with the company leveraging its involvement with Johnson through television and print campaigns.
Managing Director Steve Brabeck said the new partnership was an important and natural progression.
"We had been considering investing for some time," said Brabeck.
"So when the opportunity presented itself we made our intentions known and started the necessary discussions with DJR.
"We have seen some amazing benefits from our association and I believe there are even greater opportunities that can benefit both The Team and Crimsafe."
Johnson also confirmed that 'The Team' would continue to run two cars in the 2011 V8 Supercar Championship under the Jim Beam Racing banner.
It will be fifth year that the iconic bourbon brand will support Johnson's outfit.
While it is widely accepted the team's title fighter Courtney will leave for the Toll Holden Racing Team next year, Johnson insisted that on the sponsorship and team front, "nothing has changed."
"Beam has been with us for four years and they have played a large part in getting us to where we are now," he said.
"It's been a fantastic partnership and we are really thrilled with their announcement today that they will continue as our naming rights partner in 2011."
The motor racing legend said that next year's driver line-up would not be confirmed until after the 2010 season was completed. His son Steven has already re-signed for next season.
"We've come to Sydney with one thing on our mind and that's winning the driver's championship," Johnson said.
"Once we achieve that we'll have a look at what's happening next year.
"We want to enjoy where we are now; these opportunities don't come around too often.
"James [Courtney] has done a terrific job for us and I am incredibly proud of him and the entire Jim Beam Racing Team.
"We will go into 2011 confident in the future of Dick Johnson Racing.
"We've been around for 30 years and we plan to be here for 30 more."
Check out the Foxsports report on DJR