David Besnard to make Midget debut tonight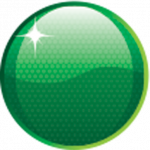 David Besnard will head from the tarmac to the dirt track to make his dirt track debut in a Speedcar at Tyrepower Sydney Speedway this evening.
Besnard, who's father Geoff competed in the Speedcar ranks during the early 70s, is in town competing in the Fujitsu V8 Supercar Championship at the Sydney Telstra 500 and has accepted an offer to driver the Darren Jenkins-owned entry.
The pair have known each other for many years with their relationship dating back to when Besnard and Jenkins raced karts during the eighties.
It will be Besnard's initial foray into the rough and tumble world of Speedcar racing though he has had a previous stint in a Sprintcar.
"David was coming to Sydney and he always wanted to have a run in a Midget, so I offered the car up," said Jenkins.
"He's a little taller than I am but he will be ok in the car.
"With his Dad having raced Speedcars back in the old Sydney Showground days, he comes from a good pedigree for Speedcar racing."
During this morning's qualifying at the Sydney Telstra 500 Besnard qualified 11th for ahead of the opening race in the final round of the 2010 Fujitsu Championship Series.