What's on the Box?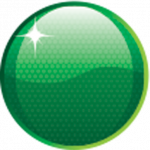 The V8 Supercar Championship Series culminates this weekend with the Sydney Telstra 500. Here is all the information you need to know to watch or listen to the championship finale.
V8 Supercars
7Mate will show a replay of the 'Day in the Life' from midday on Saturday. Seven will have extensive coverage of the Sydney Telstra 500 beginning with Raceday Xtra from 12.30pm Saturday – followed by full qualifying and race coverage from 1pm. A full race replay can be seen at 10.30pm Saturday evening on SPEED TV.
On Sunday Raceday Xtra will screen from midday with the final afternoon of qualifying and racing set from 1pm. Full race replay will once again be on SPEED TV – but this time from 9.30pm.
FIA GT1
The FIA GT1 World Championship travels to Portrero de los Funes in the Argentine province of San Luis for the final event of the inaugural season. This track is an absolute 'must see' set around a dam it is like Mount Panorama with a lake in the middle! Race #1 can be seen LIVE on SPEED TV from 11.30pm Sunday evening with Race #2 LIVE from 3.10am Monday morning.
On the wireless
Neil Crompton and Mark Skaife can be heard on Triple M in Sydney, Melbourne and Brisbane on Saturday morning. This week's guests are V8 privateer Dean Fiore, Jeremy burgess on his move with Valentino Rossi to Ducati, YouTube hero and WRC driver Ken Block, plus Greg Rust and Josh Dowling.
For the broadcast and podcast details CLICK HERE
If you are in Melbourne check out On the Grid 7am Sunday morning on SEN 1116am, Join Tony Schibeci and guests including Channel TEN's Tim Hodges as they bring you up to date with all the latest in motorsport. SEN is also LIVE from Homebush from noon on both days with extended qualifying and race coverage. You can listen LIVE by CLICKING HERE
For the full TV guide CLICK HERE