Robbie Phillis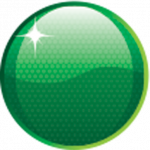 Robbie Phillis is one of Australia's most enduring motorcycle riders. He started racing in the early 1970s and amazingly he is still racing now.
Phillis was a pioneer of the World Superbike Championship, he was a six time Australian Champion and rode exclusively with Kawasaki in the international series.
One of the greatest names in Australian motorcycle history, Phillis initially grew up wanting to be a pilot. His father worked at various rural airports, which is where he made his 'racing' debut.
"My dad was a caretaker at three airports – Wagga Wagga, Corowa and the Albury so I grew up on airports and wanted to be a pilot," Robbie Phillis told Speedcafe.com.au.
"My sister's husband was a farmer and had a little Honda, which I used to roar around the airport on, it went from there really."
The Wagga Wagga born rider made his racing debut in 1974, he started riding on dirt-tracks, honing his motocross skills and eventually crossed over to road racing. He fondly remembers his first couple of years of racing.
"I raced for the first time at Hume Weir in Albury/Wodonga, there was an interclub meeting and I got  two firsts, two seconds and two thirds and went away thinking 'that was a bit of fun'," said Phillis.
"I ended up buying a new bike soon after which I crashed twice before even racing it I didn't realise I'd broken two vertebrae in the first crash until 18 months later when I'd broken another two.
"The doctor asked when I had broken the first two, so I'd raced with two broken vertebrae and won all these races, which was pretty pleasing. I never looked back after that."
Having won several domestic series (he ended up winning six Australian Superbike Championships, several endurance races and the Australian 1000cc title) Phillis started to make a name for himself, which eventually lead to an international ride.
"In 1988 I did four World Superbike rounds, I did New Zealand, Japan, Austria and Australia," said Phillis.
"I just rode what was basically a road touring bike against all these trick bikes, but I beat (Michael) Doohan in Australia.
"I ended up finished sixth in the world championship having only done four rounds, the next year I did three rounds and finished in equal 10th.
"Then the factory said we'd do the full world championship in 1990, so we packed up, bought a caravan and I lived out the back of Kawasaki with the wife and the kids."
Phillis finished the 1990 World Superbike season fourth and backed it up with a third place the year after, enjoying podium success on many occasions as Kawasaki's sole rider.
His contract to ride for Kawasaki in the championship wasn't renewed, despite his successful season. He had the opportunity to ride for Ducati, but decided to stay loyal to Kawasaki, a decision that still haunts him to this day.
"It was hard racing the Kawasaki, I led the championships in both years for a bit but the bikes were so different, the bigger more powerful bikes always beat you down the line," said Phillis.
"I had the opportunity to ride for Ducati in 1993, but I stayed loyal.
"Ducati asked me if I wanted to ride for them but I couldn't so they gave the ride to Carl Fogarty, who then went on to win four world championships.
"I did bleed a little bit, that's one of my biggest regrets, not taking that deal."
After so much on-track success Phillis doesn't consider any one victory, whether race or title, to be his stand out achievement, he more enjoys the memory of competing against Malcolm Campbell.
"One championship is as good as another," said Phillis.
"I raced with Malcolm Campbell a lot and have more respect for him than anyone in the world, he was the best I ever rode against and he's still racing at 56 years old, he's awesome.
"Racing with him was good; we raced in Queensland last year for the Australian title.
"We had so much fun, we diced the whole way, it was like the olden days. We did the same at Phillip Island in the support race at the MotoGP.
"It was raining and he won a race, I won a race, then he won the last one to beat me by a couple of points. It was really exciting; this is what I remember the most."
Phillis also remembers back to the harrowing days of racing bikes at Bathurst.
"Bathurst was really, really dangerous," said Phillis.
"I raced there eight years in a row; I was young and stupid so accidents didn't fuss me.
"It's an awesome track it's just friggen dangerous, it's not safe for bikes; we need more run-off.
"They are talking about trying to rebuild the track for bikes, to go around the base of the mountain. I hope it happens it'd be good 'cause we're losing tracks fast. If they do it and do it safely,  so there is plenty of run-off, it would be cool."
While Phillis has raced extensively over the last 35 years, he has suffered a lot of physical and mental hardship thanks to his love of racing bikes.
"I finished racing in 1998," said Phyllis.
"I had two big accidents in 1993 and 1994; I had brain damage which knocked me around.
"I tried to race in 1996 and 1997 in the German series, just trying to make a few dollars but I didn't know if I was coming or going, I didn't know what day it was, head injuries are never good.
"All the aches and pains and broken bones from all the accidents and a couple of head injuries, they tend to knock you around a bit.
"I'm 54 years old, it takes time to heal, but I went through a lot."
These days Phillis spends his time as a home career to one of his sons, who has suffered with health problems since birth, but still gets the opportunity to race bikes and still enjoys considerable success.
"We have a son who has had a brain injury since he was three months old," said Phillis.
"He stopped breathing and was blind as a kid. He can see partially now, but I look after him full time, and he looks after me.
"I get to go riding because of my old friendships, they make sure I'm not moping around and get out to have some fun.
"I did the Moto GP in the support race, which I won.
"The month before that we had the Australian Classic Championships where I finished second to Malcolm Campbell.
"I also raced at the Barry Sheene memorial at Eastern Creek, coming second and won all three races in the support race at the World Superbike round at Phillip Island.
"I've enjoyed my career, and I'm still having fun. It's all good."
Check out Phillis against two other Aussie legends at the 1990 Superbike GP at Phillip Island