Marcos Ambrose has first test in RPM Ford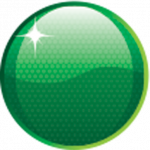 Marcos Ambrose has completed his first test of a Richard Petty Motorsports Ford Fusion at the Road Atlanta road course in the United States today.
Just days after the future of RPM was officially secured, Ambrose got behind the wheel of one of the team's Sprint Cup road course chassis.
Speaking to Speedcafe.com.au, Ambrose said that the road course test was the perfect opportunity to get to know his new team and crew.
"That's exactly why we did it – it's a good opportunity to just shake down a car and get started early on next year," Ambrose told Speedcafe.com.au
"Today was a great way to get to know my new crew chief Todd Parrott and run through some components and other things to get the ball rolling on 2011.
"We have got good news all round this week so we are trying to get plans set for the future as early as possible."
Ambrose said that he is excited to be working with Parrott, who won the 1999 Cup title as crew chief to Dale Jarrett.
"He's been in the sport as long as I've been alive," Ambrose told Speedcafe.com.au.
"He is going to be a great reference point for me. Someone with that experience will be able to help us run well and also hit me on the head when I need it from time-to-time."
While Ambrose will not be returning to Australia this off-season, he admitted that he will be keeping an eye on the V8 Supercars title decider this weekend.
"I do pieces for SPEED TV for their V8 telecasts so I've definitely been following this season," Ambrose told Speedcafe.com.au
"It's going to be great to see who comes out on top and cool to see how it unfolds in the decider.
"I've got no real comment on who will win, I'll stay out of that, but I can see both sides to it.
"I tried to win three (championships) in a row and came up short. It's a very hard thing to do so it will be tough for Jamie to get it done this weekend.
"He will be going all out for his third while James will be very hungry to grab his first.
"Whatever happens I hope it is a good battle for the fans and the TV viewers, wherever they are in the world, even over here in the States.
"I want it to be a good battle right to the end but I must say it would be good for all the Ford fans to see another Ford championship victory."