Roland Dane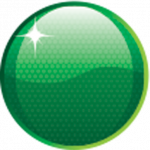 TeamVodafone boss Roland Dane heads to this weekend's 2010 V8 season finale with a chance to make some history – but he'll have to come from behind to do it.
In a frank interview, Dane told Speedcafe.com.au's Grant Rowley that even though his driver Jamie Whincup has to make up some ground, no one should write him off.
SPEEDCAFE: There's a big chance of Jamie Whincup creating Australian Touring Car Championship history this weekend. If he wins the championship this weekend, he'll join an elite club of triple winners, and also being the first person to win back-to-back title winner in different makes of cars …
ROLAND DANE: You're absolutely right about all those things. Of course I'd love to see Jamie succeed for all those reasons, and also because he has driven better this year than he has ever driven. He has made fewer mistakes, and he's a winning machine compared to the other challengers for the title.
By the same token, the whole team is working very hard towards helping him do that.
Which ever way it goes, I can look back at this year and say we've done an exceptional job, and that helps us approach this in a relax frame of mind. Jamie knows that he has won more races than anyone else, had more pole positions than anyone else. We've let him down several times ­– otherwise he'd be leading, or maybe even have won it by now.
That's all part of the process, doing what we've done. Nobody can take away the image of one-two at Abu Dhabi, or the image of one-two at Bathurst. Those are extraordinarily powerful images, and our results over the past six years speak for themselves.
For me, we're going to give it absolute maximum, but we're far less tense about it than the other people involved.
SPEEDCAFE: Recent experience in title combat counts for a lot. Triple Eight has been involved in a final round showdown for the past four years. Does that give you an advantage?
RD: We haven't gone to the last round and not been fighting since 2004. We're the only team to have a record anything like that.
In 2006, we got dudded – Craig should have won the title that day. In 2007, frankly, Tander did a very good job that day, but by the same token, if we had fitted the right brakes on Jamie's car at Eastern Creek, we would have won the title.
Whatever way you look at it, we've been the runner up or champion every year since 2005.
SPEEDCAFE: Last year, Sydney was a car breaker. Could the champion be the person who survives, rather than the man who wins?
RD: Going back this year, I think everyone will have a bit more experience – both the drivers and the teams. It's a very hard event, very hard on the cars. You look at the space that you have to play with on the circuit, it's always going to be a hard one.
It's also the end of the year, people are starting to get tired, there's a lot going on, some teams have been building a new car every week for the last six weeks or so. It's a hard event, and I'm sure that it'll produce its fair share of carnage. But I do suspect there'll be a bit less than last year, based on the knowledge everyone has.
SPEEDCAFE: In terms of the title, Mark Winterbottom is still a chance but a bit out of it. You guys are focusing on pulling in James Courtney's 53 point lead. He has been in the news a lot this year – for his on track success, his future and his team's dramas. Do you think this will have an affect on his chances?
RD: I see James Courtney and Mark Winterbottom as very fast guys. They've got good people around them, but they have consistently opened their mouths and written cheques that they have proved they can't cash yet.
Jamie is the only one who has proved to be fast. Courtney, in particular at the Sprint tyre rounds earlier in the year, proved to be very fast there, but the only other time that he's looked remotely like a real winner was the last race at Sandown where he did a very good job.
For an awful lot of the year, James hasn't looked like he has the ultimate pace. He has just played a pretty boring percentage game a lot of the time – like Rick Kelly did in 2006. At least Winterbottom has had a real go, but Courtney still has to prove himself, not Jamie.
SPEEDCAFE: What's your gut feeling for the weekend?
RD: Anything can happen, and probably will, but anyone who discounts Jamie is mad. I don't think most people discount him and hopefully we're in for a first-class event, on track and off it.