Relief for Ambrose as RPM future secured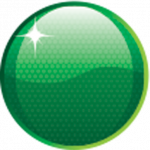 Christmas has come early for Marcos Ambrose, with the announcement that Richard Petty Motorsports will continue in 2011 under a new ownership structure.
The transfer of RPM's assets, from previous owners George Gillett and Ray Evernham, to an investment group comprising of Richard Petty, Medallion Financial Corp and DGB Investments, was officially announced this week.
The news ends months of speculation over the future of the team, which was thrown into doubt after Ambrose had signed a deal with the squad in August.
As previously thought, RPM will scale back from four cars to two next season, with AJ Allmendinger continuing in the #43 entry, and Marcos Ambrose joining the team in the #9.
Ambrose's car will be backed by Stanley Black and Decker, while 1999 NASCAR Championship winning crew chief Todd Parrot will call the shots for the Tasmanian.
After the turmoil forced Ambrose to cancel his annual Christmas trip to Australia, the news comes as a relief for the 34 year old.
"Obviously it's a great relief to have my future secured – I can't wait for the year to kick off in earnest at Daytona in February," said Ambrose.
"It's an incredible honour to race for Richard Petty; he is an absolute legend in the sport.
"We have a point to prove in 2011, it's my third year in the top NASCAR's elite level, and our aim is to win races and make the end of year Chase."
Richard Petty, who has seven NASCAR Championships and 200 race victories to his name as a driver, will act as Chairman of RPM, and be actively involved in the day to day operations of the team.
"Today is a great day for me, my family, our fans and our wonderful sponsors (who) have supported me through thick and thin. I thank them from the bottom of my heart," said Petty.
"George and Foster Gillett deserve a great deal of credit for running a successful race team.
"They made a significant investment into the business and helped get back into Victory Lane."
For a preview of Ambrose's 2011 paint schemes, CLICK HERE