Mark Webber Australia's top sports earner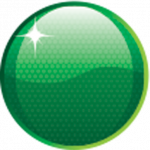 Mark Webber might have missed the World Driver's title, but he has taken first place in Business Review Weekly's (BRW) annual survey of Australia's top earning sports stars.
Along with Webber, three other motorsports stars Chad Reed (#3), Casey Stoner (#4) and Marcos Ambrose (#6) all made the top-10.
According to BRW, the Red Bull Formula One racer has taken home a pay packet of AUS$13.4 million. This is the combined total of salary, bonuses, prize money and endorsements. The 34-year-old won four grands prix and finished third in the title chase.
For 2010 BRW changed its criteria for their Top 50 sports earners. All earnings are related to on-going sports performance and not business-based income. This new criteria spelt the end of the 15-year dominance of golfer Greg Norman. The 'Shark' plays far less tournaments nowadays and concentrates his efforts towards business interests.
Even with the new criteria, Webbers's earning power highlights that success in F1 does have its financial rewards, especially when compared to NBA basketball, soccer and golf.   
BRW Rich List 2010
1.Mark Webber (Formula One) $13.4 million
2. Andrew Bogut (NBA Basketball) $12.6 million
3. Chad Reed (motorsports) $7.5 million
4. Casey Stoner (Motocross) $6.8 million
5. Tim Cahill (English Premier League Soccer) $4.2 million
6. Marcos Ambrose (NASCAR) $4.2 million
7. Adam Scott (PGA Golf) $4.1 million
8. Ricky Ponting (Australian Cricket Captain) $3.9 million
9. Robert Allenby (PGA Golf) $3.6 million
10. Harry Kewell (Turkish Soccer League) $3.5 million