Competitors look at life beyond MINI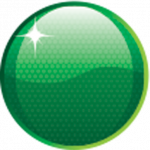 MINI Challenge competitors are looking at life beyond the small one-make series after BMW announced late last week that it would withdraw at the conclusion of this weekend's round at the Homebush street circuit.
Aaron Zerefos is one who is keen to use the opportunity to advance his career, rather than dwell on the failings of the MINI series.
The 26-old nephew of former production-car racer Jim Zerefos says that he is looking at competing in Carrera Cup next year – either in Australia or overseas.
Zerefos will compete in the MINI series finale at the Sydney Telstra 500 this weekend and says that the MINI series has served its purpose for him, but is looking towards his future.
"The MINI Challenge is a high-quality motorsport series which I have had a lot of fun racing in," he told Speedcafe.com.au.
"It has given me some valuable seat time and I have also had the opportunity to learn some circuits that I hadn't raced on previously."
"For 2011, I'm looking at the Porsche Carrera Cup product, both here in Australia and overseas.
"Carrera Cup is a very professional category and it is recognised internationally. The Australian Carrera Cup looks like it's going to be a great series next year, but I wouldn't rule out the option of racing overseas if the right opportunity came up."
The final round of the Hertz MINI Challenge will run this weekend at the Sydney Olympic Park street track.