Jones continues to sub for Jason Richards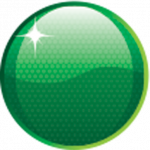 Andrew Jones will again substitute for Jason Richards at this weekend's season ending Sydney Telstra 500.
Jones was meant to be the best man at a wedding for his school yard mate, but he has been released from his duties to drive the #8 Team BOC Commodore VE.
It will be Jones's second V8 race in-a-row while Richards continues to recover from surgery to remove a lump from his abdomen.
Jones said that he wouldn't have been able to compete this weekend at the Homebush circuit without the understanding of his best friend.
THE FINAL RACE OF THE 2023 REPCO SUPERCARS CHAMPIONSHIP ON ONE OF THE WORLD'S BEST STREET CIRCUITS. GO ALL IN AT THE VAILO ADELAIDE 500, CLICK HERE TO BUY TICKETS
"I need to thank my best mate in the world, Rhys," Jones told Speedcafe.com.au.
"I met him in Year 2 in primary school, and I always joke that he hasn't been able to shake me since. I latched on to him back then and he's still a good bloke now.
"He's getting married this weekend to his beautiful girlfriend Hannah in Perth. He asked me to be his best man at his wedding, and the situation has arisen that I can't get over there.
"Rhys has been terrific about it. He's been very understanding. There's more to it than just me wanting to go away to a car race. It's a big weekend for BOC Gases. I have a long-standing tie with those guys. I'm sure they would loved to have Jase there to treat their corporate guests, but for BOC, I'm the next best."
While the 2004 V8 Development Series champion is pleased to get more V8 miles, he says that the circumstances are still difficult.
"It's not the best situation, but seeing as I was involved with the team in the endurance races, I guess I was best suited to fill the void for the couple of rounds," he said.
"We still don't know a lot about Jase's condition. Details are being looked after by Jase and his family at the moment. I'm just trying to fly the flag the best I can for him, BOC and BJR.
"Sandown, to be honest, was a pretty emotional race meeting for the whole team for a lot of different reasons, but with what Jason and Charlotte and his family are going through, it's only a drop in the ocean.
"We didn't have a great run at Sandown but I think our cars will work a lot better at Homebush."
Jones says that if anyone can win a health battle, it will be 'JR.'
"He's wired up correctly to fight the good fight," he said.
"He's a guy who doesn't like to lose anything, and he likes to be heavily involved in everything he does. He gets all the information to be able to be the best. He'll immerse himself in it to beat it."
The Sydney Telstra 500 kicks off this Friday at the Homebush Bay's Olympic precinct.