Japanese driver to make V8 Utes debut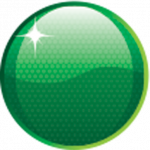 The Yokohama V8 Utes will have its first Japanese driver compete in its series in this weekend's season finale at the Sydney Telstra 500.
Ryo Orime will join the field, becoming the first Japanese driver to steer a V8 Ute and also the first of his countrymen to drive in a support category to the V8 Supercars.
He had his first taste of a V8 Ute yesterday at the Holden Performance Driving Centre on the Gold Coast in Scott Jennings' Samboy Racing Ute, which will be driven by motorsport larrikin Randy Corners (aka Nathan Pretty) on the weekend.
Orime will step behind the wheel of Scott Jennings' second car, which was raced by Brendon Tucker at the Armor All Gold Coast 600 last month.
The car is currently in Sydney being prepared by Hi-Tech Motorsport and Orime will test it later in the week at Eastern Creek Raceway.
Orime, who regularly drives Super GT race cars in his home land, said the Ute was "interesting".
"The Ute is very interesting to drive; it's totally different from a GT car," he said.
"There is no down-force and no grip. The feeling of braking is very different. I had less than one day to learn to drive the car but I've picked it up very quickly."
Orime's aim is to drive a V8 Supercar and thought the V8 Utes would be a good stepping stone into the premier Australian racing series. His main sponsor for Orime's major sponsor is the SC Changi Circuit, the purpose-built race track in Singapore.
"I'm very excited to race in Sydney. I'm a very good driver in Japan and had a few wins in Super GT and will make my best effort to get a good result," he said.
Orime and the rest of the 32 car field will hit the Sydney track for the first timeon Friday for Practice 1 at 9:55am and Practice 2 and 3:10pm.
Qualifying will kick off at 8:30am on Saturday followed by Race 1 which will be televised live on Network Seven at 12:30pm.
The final day of theV8 Ute Racing Series for season 2010 will be on Sunday with Race 2 at 9:05am and Race 3 which will close out the Series televised live at 12:30pm.
Other support categories at the Sydney Telstra 500 include the Fujitsu V8 Supercars, Hertz MINI Challenge and Touring Car Masters presented by Autobarn.