HDT joins Speedcafe as Platinum Partner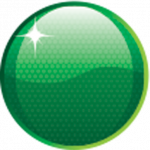 One of the Australia's most iconic motoring and motorsport brands HDT Special Vehicles has become a Platinum Partner of Australia's leading on-line daily motorsport news source – Speedcafe.com.au.
Speedcafe and HDT will work together on a series of marketing initiatives to create awareness of the growing list of HDT products and the national Peter Brock museum – Champions Brock Experience, which are both owned by Queensland businessman, Peter Champion.
HDT joins Castrol, Irwin Tools, Orrcon Steel, Pirtek, Jack Daniel's and Vodafone as a Platinum Partner at Speedcafe as it heads full steam ahead into its second year.
All these companies are not only using Speedcafe for branding through targeted banner advertising, but incorporating the site's flexibility and creativity to develop full marketing programs.
Harry Firth first established the Holden Dealer Team (HDT) in 1969 and 10 years later it was purchased by the legendary Peter Brock who developed his own series of high-performance road cars.
The company was then on sold before being purchased by Champion in 2007, who unveiled his latest HDT "retro" creation at Bathurst's Mt Panorama in October.
The 30th anniversary signature special is a celebration of Brock's original purchase of HDT in 1980, building 500 road-going HDT Brock VC cars and winning the Bathurst 1000 in his own racecar that same year for Win No. 5.
The 30th anniversary vehicle is based on a VE SS or SSV V8 Commodore and comes with a 350kW or supercharged 450kW engine package, HDT modified Bilstein suspension package, original firethorn red paint, Harrop performance brakes, custom Irmscher-look 19-inch wheels, HDT custom body kit including bonnet scoop, HDT custom 4-seat leather interior, HDT carbon fibre dash and triple gauge cluster, HDT engine covers, HDT Billet caps, and HDT build plate.
Almost half of the 30th anniversary edition cars have been sold since the launch.
Champion, who was a long-term friend of Brock, has the country's most comprehensive collection of the nine-time Bathurst winner's race and road cars in his museum at Yeppoon in Central Queensland.
"We have been looking to develop some fresh and innovative ideas and we have been keeping a keen eye on Speedcafe.com.au since its launch," said Champion.
"In less than a year we think Speedcafe has made a spectacular impact on the Australian, New Zealand and world motorsport scenes and we thought it was about time we joined the party.
"We enjoy the idea of the reinvestment of our contribution into fresh news and ideas for the fans – the people who make any motorsport and performance motoring possible. We also look forward to making the readers knowledgeable on our brand and products."
Speedcafe.com.au News Editor Grant Rowley said that the partnership with HDT was an acknowledgement he and his team were extremely proud of.
"When you look at the history HDT brand in Australia it is something pretty special," said Rowley.
"Peter Champion is obviously passionate about all his businesses, but especially the HDT brand and the Brock museum.
"Quality, accuracy and speed are our three major goals at Speedcafe and I guess that is no different for any serious race team.
"All our corporate partners recognise that their support of Speedcafe is not only providing an outlet for their own brands and ideas, but helping make this free service possible for the motorsport fans of Australia and beyond."
HDT Special Vehicles will be the exclusive performance vehicle partner of Speedcafe.com.au until the end of 2011.