Shannons gets on board the Autospectacular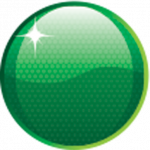 Shannons Insurance will be the naming rights sponsor of the Queensland Autospectacular.
The event, now known as the Shannons Queensland Autospectacular, is a partnership between the Buick Car Club of Australia (QLD) and Willowbank Raceway, will take place at the Ipswich facility on April 10, 2011.
The Buick Car Club initiated and was responsible for the highly successful Cleveland Autospectacular for the previous decade, but with the closure of that show through urban and other pressures the Buick Club took the opportunity to team with Willowbnak to create an all new show in a larger location.
Shannons Queensland Business Development Manager Phil Ross said the sponsorship continues the company's long-standing support of club-based motoring events around Australia.
"Shannons is Australia's best-known insurer of motoring enthusiasts and Autospectacular is a perfect fit for us because it has huge potential in its new location," said Ross.
"The Cleveland Autospectacular was a fantastic event when it was held at the Cleveland Showgrounds but heavily limited by the lack of space. Now that this all-new Shannons Queensland Autospectacular is to be held in a bigger and better location it could easily become the best "all make"car and bike show in the state where we will see the largest gathering of auto enthusiasts..
"This is not just a huge static show. It also features a large swap meet, 'Test & Tune' quarter mile action and a huge variety of traders.
"Shannons has always had a long association with the car club movement so we couldn't pass up this opportunity to be the major sponsor. We also hope to see the event become a two-day event in 2012."
Shannons will be running competions at the event, including a race by the famous Shannons Goggomobil, with a prize set for the person who can guess its Elapsed Time.
Shannons Queensland Autospectacular Event Director John Forster said the April 2011 event is set to host in excess of 900 show and display cars and bikes and 300 traders when it hits Willowbank Raceway for the first time.
"We are just ecstatic to be able to welcome onboard such an amazing brand as Shannons Insurance to be naming rights sponsors for our event," said Forster.
"The response since we announced this event a few months back has just been amazing, and six months out from the event we already have clubs booking their sites and traders planning their activities.
"We have also been able to welcome on board Titan Garages and Sheds as a platinum sponsor, who will have a very impressive display at the event and be giving away some fantastic prizes including Garden Sheds.
"The event management is continuing to work very hard on activities to enhance the family fun side of the Autospectacular and we are confident that this event will eclipse the success of our previous Cleveland Autospectaculr, which was arguably the largest car show of its type in Australia and immensely popular.
"As organisers, we just can't wait!"
For more information on the Queensland Autospectacular please visit www.willowbankraceway.com.au  or www.queenslandautospectacular.com.au