Shane Price to return to Fujitsu V8 Series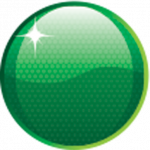 Shane Price will make a return to the Fujitsu V8 Supercars Series this weekend at the Sydney Telstra 500.
Price, who drove with Centaur Racing in the V8 Supercars endurance races this year alongside Tony D'Alberto, will rejoin Jay Motorsports and drive the same VZ Commodore that he competed in five rounds last year.
The ex-Walkinshaw Racing chassis will be campaigned in a new all-white scheme.
Jay Motorsport's team owner Keith Rennie told Speedcafe.com.au that he had a choice of a few drivers and Price was his first pick.
THE FINAL RACE OF THE 2023 REPCO SUPERCARS CHAMPIONSHIP ON ONE OF THE WORLD'S BEST STREET CIRCUITS. GO ALL IN AT THE VAILO ADELAIDE 500, CLICK HERE TO BUY TICKETS
"We've managed to put together a last minutes deal and we've got Shane on board," Rennie told Speedcafe.com.au.
"We had a choice of a few people, but we've decided to pick the guy who can do the best job. Sydney is an important race for us – we've got sponsors looking at us for next year and possible drivers. It's a concrete canyon, so the last thing you want to do is put someone in who doesn't knows what to do.
"Shane did a good job for us last year and I'm very confident that he'll be able to do it this weekend."
Another new entry on this weekend's list include Tony Bates for MW Motorsport.
See below for a full entry list for the Fujitsu V8 Series this weekend.
| | | | |
| --- | --- | --- | --- |
| Car No | Team | Driver | Model |
| 13 | Sieders Racing Team | Colin Sieders | BF |
| 26 | MW Motorsport | Tom Tweedie | BF |
| 27 | MW Motorsport | Tony Bates | BF |
| 28 | MW Motorsport | David Russell | BF |
| 32 | Triple F Racing | Paul Fiore | BF |
| 40 | Red Lion Racing Team P/L | John Boston | VZ |
| 41 | Red Lion Racing Team P/L | Bruce Oaklands | VZ |
| 43 | Jay Motorsport Pty Ltd | Shane Price | VZ |
| 45 | Greg Murphy Racing | Steve Owen | VE |
| 46 | Greg Murphy Racing | Daniel Jilesen | VE |
| 48 | Emery Motorsport | Geoff Emery | VE |
| 58 | Adrenalin Motor Racing | Drew Russell | BF |
| 59 | Adrenalin Motor Racing | Aaren Russell | BF |
| 66 | Nemo Racing Pty Ltd | Paul Morris | VE |
| 71 | Action Racing | Marcus Zukanovic | VZ |
| 75 | Auto-Motion Australia | Aaron McGill | BF |
| 92 | Taz Douglas | Taz Douglas | VZ |
| 93 | Stone Brothers Racing | Scott McLaughlin | BF |
| 95 | Batavia Coast Motorsport | Nathan Vince | BF |
| 96 | Peters Motorsport | Ryan Hansford | BF |
| 99 | Prodrive Racing (Aust) Pty Ltd | James Moffat | BF |
| 222 | Eggleston Motorsport | Nick Percat | VE |
| 777 | Rodney Jane | Rodney Jane | BF |
| 999 | Sonic Motor Racing Serivces | Tim Blanchard | BF |