Albuquerque surprises with ROC win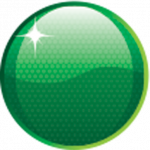 Portuguese driver Filipe Albuquerque celebrated a shock win in The Race of Champions after a close victory over World Rally star Sébastien Loeb.
The Race of Champions debutant, who competed in Italian GT racing for Audi this season, put a stellar line-up of motorsport stars in the shade in head-to-head battles around a unique parallel track at the ESPRIT arena.
Albuquerque qualified for this weekend's event by winning the ROC South Europe competition in August. He duly took his chance, beating Loeb 2-1 in the Grand Final, denying the rally legend a fourth Champion of Champions title.
The Race of Champions pitted 16 of the biggest names in motorsport against each other in head-to-head combat in a variety of different cars.
Albuquerque's route to the final took him past Formula One world champion Sebastian Vettel in a very tight semi-final following his quarter-final triumph against fellow Portuguese driver Alvaro Parente.
"Today was my day," Albuquerque said.
"Everything went so well and I made no mistakes. Since the beginning I was up against such good drivers – I had to beat Sebastian Vettel twice and in the final, wow, Sébastien was really on it.
"I just drove my race and when I won the first one I was really happy. In the second race I made a small mistake and straightaway he was there and won – a little mistake can cause you to lose everything in this competition.
"But in the deciding race I was nice and smooth with no mistakes. I can't believe it – it's the first time I am here and I have won – I could not ask for more. To win against great names, including Vettel in Germany when he has just won the world championship, is just fantastic."
Loeb reached the Grand Final courtesy of a quarter-final win over eight-time Le Mans winner Tom Kristensen followed by victory against world touring car star and TeamVodfafone V8 driver Andy Priaulx.
"It was a really good fight but Filipe was very strong," Loeb said.
"I drove some good races and got to the final after some interesting fights; I gave everything. I won all my races except for the one that mattered most, the final. But I am sure Filipe will be back again next year to defend his title and I'd like to be back so I hope we can fight again!"
Vettel was disappointed not to have the chance to take on Loeb in the final.
"It would have been interesting to have the current Formula One and World Rally champions together in the final but it wasn't meant to be," the Red Bull Racing driver said.
"That's how it goes, Filipe drove a good race. With races coming so fast and just one race for the quarter and semi-finals, sometimes it works for you and sometimes it doesn't.
In the ROC Nations Cup, Team Germany, featuring new Formula One World Champion Sebastian Vettel and seven-time champion Michael Schumacher, beat Team Great Britians's Jason Plato and Andy Priaulx in the final.
Here are the video highlights

 Crash of the weekend went to Heikki Kovalainen – check out the video