Webber, Ricciardo and Red Bull fire up Perth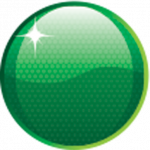 Mark Webber, Daniel Ricciardo and Red Bull Racing sent some unfamiliar sounds through Perth and Barbagallo Raceway this weekend.
As part of the inaugural Festival of Speed, Red Bull Racing brought its show car to Western Australia to participate in motor racing tribute day.
The Red Bull racer was driven by Ricciardo on Riverside Drive, Perth on Saturday before hitting Barbagallo Raceway for three sessions today – two with Webber behind the wheel, and the other with Ricciardo.
The addition of Ricciardo to Red Bull's Perth program topped off a huge week for the local star, who was also confirmed as the third driver for Toro Rosso (Red Bull Racing's) sister team next year.
Besides his role with Toro Rosson, he will also contest the Formula Renault 3.5 championship which he finished second in this year.
Ricciardo's third and reserve driver role means that the 21 year old will drive in Friday morning free practice sessions at all F1 Grand Prix, replacing race drivers Jaime Alguersuari and Sebastien Buemi in turn.
"I am really excited at the prospect of driving for Scuderia Toro Rosso in the Free Practice One sessions at the Grands Prix next year, so I have to say thanks to Red Bull for this great opportunity," said Ricciardo.
"My main priority for 2011 is to win the Formula Renault 3.5 championship, but my ultimate aim is to be a full-time Formula One driver and this new role has to be the best step towards achieving that ambition."
But before Ricciardo steps into the next phase of his career, he and Webber had an F1 car to steer around Barbagallo Raceway today. They did stints on the short and long circuit.
Thousands of Perth locals come to the special event which is set to continue into the future.
Besides the F1 demonstration, there was plenty of other great cars to see, including a V8 Supercar, open-wheelers, bikes, sports cars and more.
Ricciardo said to drive the car through Perth was amazing.
"Coming from Perth, all the fans here mean the most to me," he said.
"It's where I grew up so to get to do it (the stunt) here was a real big thing for me."
See below for a related Foxsports.com.au video …