Two from two for Robbie Farr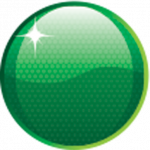 On the strength of his win in Brisbane seven days earlier Farr took out round two ahead of the hard-charging Cameron Gessner and Matthew Reed.
Farr started on the outside of the front row, next to polesitter David Murcott and stamped his authority on the race early, holding off several challenges to make it two from two.
It was a different handling car for the Orrcon Steel-backed East Coast Pipelines racer this time around after wrestling major front-end damage in the series opener, but on the podium he admitted the team had struggled with a fuel problem in qualifying, only managing 10th fastest in the 27-car field.
"This team, we win together and we lose together," Farr said.
"These guys have just done an awesome job over the last two weeks."
There was plenty of drama in the 30-lap main event which saw Steven Lines spin around at the start as Trevor Green hooked onto the back of McFadden like a tow truck, forcing both of them to the rear.
Matthew Butler and Ricky Maiolo were the next casualties and the following caution was caused by when Peter Lack and Tyler Walker came together on the back straight, buckling Lack's right rear.
And this was all with before two laps had been completed.
Walker who started from 16th after making the transfer from the B Main continued to make up serious ground until the Titan Garages entry biked and returned to the ground hard before the car came to a rest on its side, forcing an open red light session.
At this stage Gessner was still in third but after a couple of challenges made his move to second.
Tasmanian Shaun Dobson, who suffered major chassis damage in the first round in Brisbane, was mounting a strong recovery before having a big crash.
There were some sensational moves on the slick track in the last 10 laps as everyone jostled for the points.
Pole-sitter Murcott held on for fourth while American Jason Sides (who started out of eight in the Krikke Motorsport entry) finished fifth.
They were followed over the line from Ian Madsen, James McFadden, Andrew Scheuerle, Steven Lines, Grant Anderson, Danny Reidy, Trevor Green, Ricky Maiolo, Bryan Mann, Matthew Butler, Wayne Rowett and Brodie Tulloch.
One of the biggest omissions from the main event was Valvoline pilot Max Dumesny who was going to start out of 12th in the B Main but was out at the start with a flat front tyre.
2010/2011 World Series Sprintcars Championship
Round Two – Charlton Speedway, Toowoomba
| | |
| --- | --- |
| 1. | Robbie Farr |
| 2. | Cameron Gessner |
| 3. | Matthew Ree |
| 4. | David Murcott |
| 5. | Jason Sides |
| 6. | Ian Madsen |
| 7. | James McFadden |
| 8. | Andrew Scheuerle |
| 9. | Steven Lines |
| 10. | Grant Anderson |
| 11. | Danny Reidy |
| 12. | Trevor Green |
| 13. | Ricky Maiolo |
| 14. | Bryan Mann |
| 15. | Matthew Butler |
| 16. | Wayne Rowett |
| 17. | Brodie Tulloch |
| DNF | Shaun Dobson |
| DNF | Tyler Walker |
| DNF | Peter Lack |
Robbie Farr has made it two wins from as many starts in the 2010/2011 World Series Sprintcar Championship by taking out round two at the Charlton Raceway in Toowoomba last night.