What's on the Box?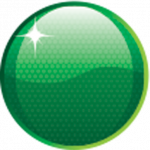 A must-see V8 television program is the highlight of the TV viewing this weekend.
V8 Supercars
Midday Saturday on Seven – A day in the life of James Courtney… A special extended one-hour edition of V8Xtra following V8 Supercar Championship leader and title contender James Courtney last Sunday at Sandown. The show will allow fans to closely observe James Courtney's workload as he tries to claim a V8 Supercar Championship.
Camera crews track Courtney's activities in and out of the car, behind the scenes, fly-on-the-wall coverage of all backstage team activities, including the rarely seen debriefing process. The program features race coverage, on-board vision, isolated team radio. Plus Adrian Burgess, Scott Sinclair and James Courtney – all wired for sound.
Bikes
Tune in LIVE on SPEED TV on Saturday night from 7.30pm for the Sydney round of the Super X Series.
International
LIVE coverage of the FIA GT1 Series can be seen from Interlagos on SPEED TV from 3.15am Sunday morning.
Radio
Neil Crompton and Mark Skaife can be heard on Triple M in Sydney, Melbourne and Brisbane on Saturday morning. This week's guests are James Courtney, Red Bull Air Race pilot Matt Hall, AFL bad boy Brendon Fevola, Dave Buttner from Toyota Sales & Marketing, motoring writer Josh Dowling and a 'special' chat with Sebastian Vettel and Kimi Raikkonen.
For the broadcast and podcast details CLICK HERE
If you are in Melbourne check out On the Grid 7am Sunday morning on SEN 1116am, Join Tony Schibeci and guests including Channel TEN's Tim Hodges as they bring you up to date with all the latest in motorsport. Special guests this week include Will Davison after a big week in the news, plus Brad Jones with an update on Jason Richards, and development series drivers Colin Sieders and Taz Douglas who have battled the odds to be racing next week at Sydney. You can listen LIVE by CLICKING HERE
For the full TV guide CLICK HERE