Decision soon on MINI Challenge's future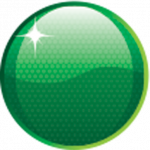 MINI Challenge could run its last race at next weekend's Sydney Telstra 500.
The Courier-Mail motoring editor Mark Hinchliffe reports today that MINI Australia is considering terminating its deal with Toleman Motorsports, just three years into their five-year deal.
After being dropped from the Seven Network's supports coverage next year, MINI Australia boss David Woollcott says that a resolution will be sorted soon.
"I don't know yet, but a decision will be made soon," he told The Courier Mail.
"Many of the competitors didn't take five-year contracts; they just took year-by-year contracts. The series started just before the GFC struck and then the first operator went broke, so it's struggled. However, if we do end the series, it may come back in a few years."
While MINI may pull out of its involvement with the Australian series, MINIs will compete on the world stage next year, contesting selected rounds of the World Rally Championship.
Woollcott says that whatever happens, MINI will remain committed to car racing.
"What we've learned from this (series) is that our customers are totally in love with motorsport," he said.
The MINI Challenge has averaged around 15 cars in each event this year. The cars competing are owned by MINI and Toleman Motorsport.
This news comes as all of V8 Supercars support categories are set to confirm their race calendars for next year. It is expected that Carrera Cup, V8 Utes and Formula Ford will host all of their rounds at V8 events, while Touring Car Masters, Aussie Racing Cars and Australian GT will contest some or most of their rounds at V8 races.