Tom Tweedie switches from F3 to V8 Supercars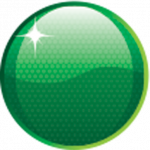 Tom Tweedie has committed to a future in V8 Supercars, confirming that he will drive with MW Motorsport in the 2011 Fujitsu V8 Supercars Series.
And Tweedie, who finished third in this year's Australian Formula 3 title, will make an early debut to his V8 Supercars career, driving for MWM at next week's Fujitsu V8 finale at the Sydney Telstra 500.
The 21-year-old will drive the ex-Ford Performance Racing Ford Falcon BF that was last raced F3 champion Ben Barker at the Bathurst round.
The Sydneysider tested a V8 Supercar at Wakefield Park recently and is looking forward to the next phase in his career.
THE FINAL RACE OF THE 2023 REPCO SUPERCARS CHAMPIONSHIP ON ONE OF THE WORLD'S BEST STREET CIRCUITS. GO ALL IN AT THE VAILO ADELAIDE 500, CLICK HERE TO BUY TICKETS
"I'm really excited to have the opportunity to race for Matthew White Motorsport. They are a front running team and I know they will provide me with a great car," he said.
"Racing at Homebush will be like being thrown into the deep end as I've only had minimal laps behind the wheel of a V8 Supercar, but I'm fortunate that I am racing with Matt's team as there are few more experienced outfits in the Fujitsu series to assist my transition.
"I'm going to approach the weekend with a level head. It's a learning experience but I will still give it 100 percent, with the main aim to finish the races in the top 10 and, importantly, make sure I stay out of trouble."
Tweedie will aim to follow in the footsteps of recent Formula 3 Alumni Michael Caruso, Tim Slade and Karl Reindler in making a successful transition from 'wings and slicks' racing to V8 Supercars.
"I tested in V8 Supercar at Wakefield Park two weeks ago and felt really comfortable in the car straight away, which was a big turning point towards my decision to racing V8's as opposed to going to Europe," he said.
"My contacts and support here in Australia are also a major reason I feel I can give V8 Supercars everything I've got.
"In racing next weekend and with some additional testing I should be able to go to the Clipsal 500 next year and be competitive from lap one."
MW Motorsport team owner Matthew White said Tweedie's results this year in the Australian F3 title proved he was up to the task.
"We're thrilled to have Tom on board. He's a real talent and proved this year to be a championship contender," White said.
"We had (Tom's F3 championship rival) Ben Barker in the car at Bathurst and he did an excellent job so we have no reason to expect anything different from Tom. He looks very capable and quick and I think he will be a perfect fit for our team.
"Next weekend will basically be like a three-day test for Tom, it's all about getting miles and experience ahead of next season so it's a smart decision to make his debut now ahead of next year.
"It will also be a good chance to establish the relationship with Tom, and allow him to get to know and work with our engineers and get everything working smoothly."
First practice for the final round of the Fujitsu V8 Supercar series, at the Sydney Telstra 500, begins on Friday, December 3rd with two, 17-lap races concluding the 2010 Fujitsu series across the weekend of December 4-5.