New Fujitsu Series team to debut in Sydney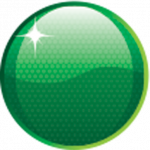 A brand-new V8 Supercars team will makes its debut in the Fujitsu V8 Series at the Sydney Telstra 500 next weekend.
Red Lion Racing Team, competing as Bluestone Racing, has entered two cars for Bruce Oaklands and John Boston, who will both make their first starts in the Fujitsu Series.
The pair of blue and white Commodores are housed in the team's Sydney-based workshop and are represented in reverse colour schemes.
Oaklands' Commodore is a Perkins Engineering-built chassis, last raced in the Fujitsu Series by Tim Slade.
THE FINAL RACE OF THE 2023 REPCO SUPERCARS CHAMPIONSHIP ON ONE OF THE WORLD'S BEST STREET CIRCUITS. GO ALL IN AT THE VAILO ADELAIDE 500, CLICK HERE TO BUY TICKETS
Boston, a Toyota HiLux Hero stunt driver, is campaigning his ex-Drew Russell Commodore.
The new team plan to contest all of next year's Fujitsu V8 Series.
Oaklands told Speedcafe.com.au that he and Boston are keeping their expectations low for their debut next weekend at the punishing Sydney track.
"Everyone expects us to come last and second last, so the main thing for us is to finish," Oaklands said.
"There's no great expectations for us to finish in the top 10, even though the cars may be as fast as the top 10, but obviously, it's going to be pretty overwhelming in our first race at a street circuit as tight as Homebush.
"We were going to go to Bathurst, but everyone talked us out of it. People said that Bathurst is daunting, but looking at Homebush, it is just as bad.
"Every track has their own good and bad parts. We decided back in September that we'd leave it to Homebush because my construction company (Bluestone) is based in Sydney, so it makes sense for us to launch in Homebush.
Oaklands confirmed that both cars would contest each round of next year's series, but is holding off on giving his 100 percent commitment to Perth's Barbagallo Racway, which will host its first-ever Fujitsu round.
"Barbagallo has caught us by surprise – we're going to try and go there," he said.
"At the moment, our plan is to run both cars in all the rounds next year."
The final round of the Fujitsu V8 Series will be held alongside the main series V8 Supercars at the Sydney Olympic Park street course.
The Fujitsu Series will contest two races around the track.
See below for a draft entry list.
| | | | |
| --- | --- | --- | --- |
| Car Number | CAMS Competitor Name | Driver | Model |
| 13 | Sieders Racing Team | Colin Sieders | BF |
| 26 | MW Motorsport | TBC | BF |
| 27 | MW Motorsport | TBC | BF |
| 28 | MW Motorsport | David Russell | BF |
| 32 | Triple F Racing | Paul Fiore | BF |
| 38 | Eggleston Motorsport | TBC | VE |
| 40 | Red Lion Racing Team P/L | John Boston | VZ |
| 41 | Red Lion Racing Team P/L | Bruce Oaklands | VZ |
| 43 | Jay Motorsport Pty Ltd | TBC | VZ |
| 45 | Greg Murphy Racing | Steve Owen | VE |
| 46 | Greg Murphy Racing | Daniel Jilesen | VE |
| 48 | Emery Motorsport | Geoff Emery | VE |
| 57 | Ben McCashney | Ben McCashney | VZ |
| 58 | Adrenalin Motor Racing | Drew Russell | BF |
| 59 | Adrenalin Motor Racing | Aaren Russell | BF |
| 66 | Nemo Racing Pty Ltd | Phil Foster | VZ |
| 67 | Nemo Racing Pty Ltd | Paul Morris | VE |
| 71 | Action Racing | Marcus Zukanovic | VZ |
| 75 | Auto-Motion Australia | Aaron McGill | BF |
| 92 | Taz Douglas | Taz Douglas | VZ |
| 93 | Stone Brothers Racing | Scott McLaughlin | BF |
| 95 | Batavia Coast Motorsport | Nathan Vince | BF |
| 96 | Peters Motorsport | Ryan Hansford | BF |
| 99 | Prodrive Racing (Aust) Pty Ltd | James Moffat | BF |
| 222 | Eggleston Motorsport | Nick Percat | VE |
| 777 | Rodney Jane | Rodney Jane | BF |
| 999 | Sonic Motor Racing Serivces | Tim Blanchard | BF |