Bookies back James Courtney for V8 title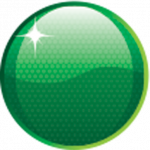 James Courtney will head to the Sydney Telstra 500 as the favourite to clinch his first V8 Supercars Championship Series title.
According to three Australian sports betting agencies, the Jim Beam Racing Ford Falcon driver is tipped to defeat two-time champion Jamie Whincup who sits 53 points behind Courtney. Long-shot title hope Mark Winterbottom, 203 points off the lead, is the only other driver with a hope of winning. See bottom of story to see today's current odds …
Courtney, who has led the title since the Winton round in May, says that his Dick Johnson Racing squad is ready for the challenge ahead.
"It's been a close battle with Jamie (Whincup) all season, and nothing will change at Homebush," he said.
THE FINAL RACE OF THE 2023 REPCO SUPERCARS CHAMPIONSHIP ON ONE OF THE WORLD'S BEST STREET CIRCUITS. GO ALL IN AT THE VAILO ADELAIDE 500, CLICK HERE TO BUY TICKETS
"TeamVodafone will throw everything as us, but my team and I are ready. We have proved we can handle pressure. I'd back my team against anyone else in the paddock – they have done a great job getting me to the front and keeping me there."
The 2010 V8 title will be fought over two 250km races on the 3.4km street circuit at Sydney Olympic Park.
In terms of the points permutations, it isn't as complex as the recent Formula One decider at Abu Dhabi, but there are a few equations that the teams will be looking closely at.
The winner of each race will score 150 points, meaning there is a maximum 300 points available to any one driver.
Courtney will be the champion if he wins or finishes ahead of Whincup and Winterbottom in both races.
If Whincup wins both races, Courtney can still win be champion in two ways – a third and a fourth, or a second and a fifth.
Either way, if Whincup wins both races, Courtney is going to have to finish at the top of the order.
Before any of that happens, 500km of racing has to be run, and anything can happen. Courtney says he is trying to keep his head clear of equations and retain his simple season approach.
"I'm keeping things the same as always – go for the win, and if I can't win then get as many points as possible," he said.
"That's what our team has been doing all season so we won't change anything. My job is to race the car as fast as I can, and I'll let my team sort out the various scenarios with the points."
"The good thing about my lead in the points is I can control whether I win the championship. That's not necessarily the case for Jamie because even if he wins both races it may not be enough. He may have to also rely on other cars beating me. This situation means he is the one who may have to take more risks, and street circuits aren't the best places for taking risks if things go wrong.
"Mark (Winterbottom) is probably a long-shot for the championship unless Jamie and I fail to finish at least one of the races. That said, it's been a crazy championship so who knows what will happen. Maybe 'PD' (Paul Dumbrell) will come out and beat us all, and you can't rule out Garth (Tander)."
The second-running of the Sydney Telstra 500 will be held next weekend on December 3-5.
V8 Supercars Championship Series odds
V8 BET/SPORTINGBET: $1.33 Courtney, $3.15 Whincup, $67 Winterbottom
TAB SPORTSBET: $1.36 Courtney, $3 Whincup, $34 Winterbottom
CENTREBET: $1.30 Courtney, $3.30 Whincup, $67 Winterbottom