Wall: SuperNationals toughest race of my career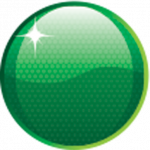 Joining the J3 Competition team for the prestigious event Wall lined up in the KZ2 Gearbox category alongside World Karting Champions Marco Ardigo and Alessandro Piccini, IndyCar driver Raphael Matos and recently crowned WSK Master Series Champion, female hotshot Beistke Visser.
"When you look at the field, it was really the who's who in the world of karting today," said Wall.
"For sure it didn't include Michael Schumacher like it did the year before but the people we were racing against were kart racers that normally we would only read about, let alone share a track with."
Wall's speed was masked when looking at the overall results by incidents including a stall on the line in heat one, and being caught up in a five-kart pile up off the start line in heat three, which destroyed four chassis.
"The starting procedure was very different to what we do at home and I just didn't get it right for heat one, I wasn't used to the engine and it just didn't clear, then the third heat – well that was the biggest crash I've ever been in," said Wall.
"In a way I was lucky that I was one of the last drivers in because in front of me four chassis were written off when Biestke Visser stalled off the line causing a chain reaction.
"Both of those incidents meant that I started well down the order (29th) in the final."
During 25-lap final Wall showed some good speed to claw his way back to 20th and has vowed to return for next year's event.
"This year has been a real eye opener and undoubtedly the toughest ever race of my career," said Wall.
"Coming here this year has made me determined to come back next year and be right up the front."
The 2010 CIK Stars of Karting Pro Gearbox (KZ2) Champion lined at the prestigious event after receiving funding from the Australian Karting Association along with support from F1 Management and Schimick Racing.
Matthew Wall has won ten Australian karting championships in a variety of categories and raced overseas on a number of occasions, but the Victorian rates last weekend's 14th Annual SuperNationals in Las Vegas, America as the toughest of his lengthy career.