Spanish invasion at Homebush MINI Challenge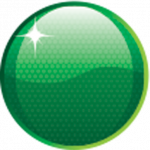 The Hertz MINI Challenge will have a Spanish flavour next week at the Sydney Telstra 500, with Jose Manuel De Los Milagros and Javier Villa competing at the Olympic Park street circuit, Homebush Bay.
As a part of their prize for winning the Spanish series, both De Los Milagros and Villa will compete in the MINI R56 Challenge cars in Sydney – and they'll be driving their own R56 for every session.
Unlike the Australian series, the Spanish series has one car shared by two drivers each round.
Spanish Champion Villa, a former GP2 driver, said that he is looking forward to his one-off drive.
"For us the 2010 season was a fantastic year in Spain," he said.
"We won four races and finished second twice on our way to becoming the Spanish MINI Challenge Champions. Now we have been offered a great opportunity by MINI to travel across the world for the final round of the 2010 Australian series and have the possibility to travel to such a wonderful country.
"We are sure that we will learn a lot with this new and exciting experience that MINI Challenge Spain has offered us, and we hope also, that it can help us in our future careers."
The Sydney Telstra 500 will see a title showdown between series leader Chris Alajajian and his team-mate and reigning champion Paul Stokell. The pair is separated by 28.5 points.
The Sydney Telstra 500 will be held on December 3-5.