Rally stars' missed opportunity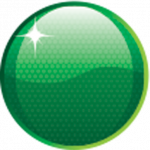 Four-time Australian Rally Championship winning co-driver Sue Evans has revealed that the lost opportunity for her and husband Simon to compete with Peugeot in the Intercontinental Rally Challenge (IRC) was a tough pill to swallow.
Evans shocked the rally community by announcing her retirement from the sport after 12 years at the top level in Australia and the Asia Pacific Championships.
Evans cited the fact that she had achieved everything at the local level, plus needed to devote time to her family and work commitments as the major reasons for retiring.
While the Evans' were chasing their fourth Australian title, they were also working on a deal to compete in at least one IRC event – the Rally of Scotland. There was even talk of them competing in the Czech Republic as well.
Despite a positive test in a works Peugeot 306 Super 2000 car in late 2009, their dreams came undone when the car earmarked for them to drive was severely damaged in a previous event. The delay in having that car repaired meant they missed the Czech Republic event. Then an increase in the budget required to compete in Scotland ended any hopes that Simon and Sue had at competing against the IRC regulars.
In a special Speedcafe Chat Sue Evans  CLICK HERE spoke of her disappointment of not competing at the IRC level in 2010. She also revealed that if they had competed in the IRC, her decision to quit the sport could have been different.
"That would have been the only thing to change my decision," said Sue Evans.
"I am disappointed that we didn't get that chance this year. I know that Simon would have showed the world just how good a driver he is. It all looked very positive that we would be competing in the Czech Republic and Scotland, but in the end the situation changed and the budget increased significantly.
"I'm not bitter about it. We did test a factory supported Peugeot 307 Super 2000 car late last year and all the signs were positive. So then to ultimately not compete against the IRC teams is disappointing."