Hendrick swaps three crew chiefs for 2011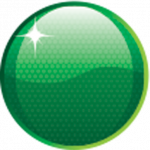 Hendrick Motorsports has acted swiftly to turn its form slump around by switching the crew chiefs and teams on three of its four Sprint Cup teams.
Only the championship-winning #48 crew of driver Jimmie Johnson and crew chief Chad Knaus survives the sweeping changes, which will reshape the structure of NASCAR's leading operation.
Lance McGrew, 2010 crew chief for Dale Earnhardt Jr, will switch to Mark Martin's #5 GoDaddy.com Chevrolet next season.
Alan Gustafson, 2010 crew chief for Martin, will switch to Jeff Gordon's #24 AARP Chevrolet next season.
And Steve Letarte, 2010 crew chief for Gordon, will now take on what it commonly tagged as the unenviable job in NASCAR and become crew chief for Earnhardt Jr's #88 AMP Energy Chevrolet from next season.
The entire structure of Hendrick's operation will also change, splitting the Gordon/Johnson partnership that has been so successful for so long and seen Johnson grow into one of NASCAR's all-time greats.
Letarte will continue to work alongside Knaus in what was formerly known as the '24/48' facility, now to house the #48 and #88 teams. What was the #5/#88 workshop will now house the teams of veterans Gordon and Martin, while crew chiefs Gustafson and McGrew remain paired.
The enormous Hendrick Motorsports facility is spread across half a dozen buildings on an expanse of land in Concord, North Carolina, with separate workshops for the head offices and museum, engine facility, seat building business and the two main race team workshops.
"This will improve us as an organisation, across the board," said Hendrick.
"We had a championship season (in 2010), but we weren't where we wanted and needed to be with all four teams.
"We've made the right adjustments, and I'm excited to go racing with this lineup."
As Rick Hendrick prepares to collect his 10th Sprint Cup owner's crown he has again showed his preparedness to make major changes in the interest of results.
With just two races remaining in the Chase for this year's Sprint Cup, Knaus and Hendrick switched the #24 'over the wall' pit crew to Johnson's #48 Lowe's Chevrolet as Johnson fought for his fifth-straight title.
Now Hendrick has rocked his team to the core in an effort to lift his team following winless seasons from Gordon, Martin and Earnhardt Jr in 2010.
Earnhardt Jr will now be housed alongside Johnson and Knaus and have his third crew chief after three seasons with Hendrick have netted just one win.