Glenn Seton to contest Touring Car Masters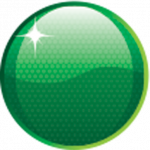 Glenn Seton will compete in the 2011 Touring car Masters Series, driving an XB Falcon Hardtop.
The XB, owned by Jim Morton, is currently being built at Ford Performance Racing's Campbellfield workshop.
The car will be powered by a 351 V8 engine and will be ready for the first round of the TCM title at the Clipsal 500 in Adelaide next March.
Morton, who has been a V8 Supercars team owner since 2004, said he is quitting V8s to concentrate on Seton's entry in the Touring Car Masters.
"We're going to be racing next year with Glenn Seton driving," Morton told Speedcafe.com.au.
"At the moment we're flat out trying to get the XB ready for the first round at Clipsal. Hopefully, it will be there for that and we'll do the full year in the Touring Car Masters.
"The car is still in a fairly early build stage. We'll start to cage it next week and start an engine building program. They're not quite as complicated as a V8 Supercar, but there's still a lot of work to be done."
Morton says that Seton will be competitive against the likes of series stalwarts John Bowe and Jim Richards in the popular class.
"We'll go into the series without a lot of testing, but I think we'll have a good package," he said.
"Jim and JB have been driving these cars for a number of years, but Glenn is a very good driver. There's no reason why he won't be a contender at some point during the season."
Morton, a renowned karting talent scout, came into circuit racing in 2002 with Brad Tilley driving a 1969 Mustang in the Historic Touring Car Championship. Tilley and Morton won the 2003 crown before stepping into the Development Series. Tilley only lasted a few rounds, replaced by Greg Ritter who won his first round with the team at Mallala.
In 2005, Warren Luff teamed with Morton, finishing second in the Fujitsu Series behind Dean Canto.
Morton again finished second in the Fujitsu Series in 2007 with Michael Caruso before Morton stepped up to the Main Series with Michael Patrizi.
After sitting out the 2009 season, Morton came back this year with James Moffat in the Norton 360 Falcon.
Morton told Speedcafe.com.au that his days in V8 Supercars are over.
"This is the end of it for me, as far as I'm concerned," he said.
"We did the Historic Touring Car series in 2002 and 2003 with Brad Tilley driving our 69 Mustang, and we won that series. I like the older cars and it has got quite a passionate audience.
"We had a couple of seconds places in the Fujitsu Series, a few race wins and we've been involved with some good drivers. The Main Series wasn't the most rewarding year (2008) but I'm glad we did it. I am proud to have been part of the championship for a few years."