CAPTURED: Webber's F1 career in pics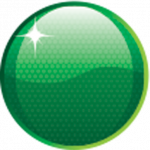 Australian Formula One hero Mark Webber, like all famous sports stars, can barely more a metre without their photo being taken.
Fortunately for Webber, when he is being photographed, he usually has other things on his mind – like steering an F1 car at warp speed around a race track.
Australian motorsports photographer John Morris has been pointing his camera at Webber for nearly a decade now, capturing all of his races that he has contested at the Australian Grand Prix at Albert Park since 2002.
Morris has collected all of his best images of Webber at the AGP and bound them into a tidy pictorial book titled Mark Webber: Two Steps Forward.
While a Webber biography is still yet to be published, finally, there's a book that all supporters can enjoy.
Two Steps Forward takes you through all of Webber's AGP's, his team-mates, plus special events like his Sydney Harbour Bridge cross in 2005 and the Mercedes sportscar demonstration from 1998.
The book features forwards from 1980 Formula One world champion Alan Jones and Australian Motorsport News publisher Chris Lambden.
Mark Webber: Two Steps Forward is available at selected book stores or can be ordered online by CLICKING HERE