Third major race confirmed for Bathurst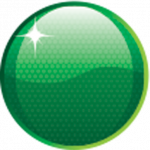 The Bathurst Regional Council has confirmed plans to implement a third major race meeting at the famous Mount Panorama Circuit in 2011.
Following the unexpected departure of the popular Festival of Sporting Cars Event held across the Easter long weekend, the Council has coupled with Armor All Bathurst 12 Hour promoter James O'Brien to implement the Bathurst Motor Festival for next year.
The 'Bathurst Motor Festival' brand will be familiar to fans, as the name of the 2006 Event that pre-dated the reintroduction of the 12-hour production car race held in February.
The return of the four-day Festival, planned for the April 22-25 Easter long weekend, will involve up to seven categories of cars and will include circuit racing events.
"The 'Bathurst Motor Festival' will provide a chance for drivers and categories that wouldn't usually have access to Mount Panorama to experience the thrill of racing at the Mecca of Australian motor sport," said promoter James O'Brien.
"We expect to have a wide range of categories competing, including historics, I'm sure this event will be very popular and we are all looking forward to what will be a very enjoyable weekend of motor sport."
Event organisers hope to attract at least 300 entries in the Event's first year to ensure its place as a regular feature on the Bathurst event calendar.
"Easter is historically a very important time for Mount Panorama and this is exciting news for Bathurst and all fans of Australian motor sport," said Bathurst Mayor, Paul Toole.
"For a number of years now Council has enjoyed a good working relationship with Yeehah Events (through the Armor All Bathurst 12 Hour) and we look forward to working with them to make the 'Bathurst Motor Festival' a success.
"Council is delighted to be able to fill the void left by the unexpected departure of the Festival of Sporting Cars and to offer more drivers access to the iconic venue."
Further details, including a list of categories able to compete, are expected to be announced in coming weeks.