Richards can smell Touring Car Masters win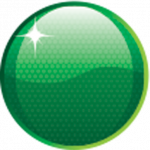 Australian Touring Car legend Jim Richards isn't getting carried away with retaking the lead of the Touring Car Masters at Sandown Raceway on the weekend.
After being voted fourth amongst the country's top Touring Car drivers of all time, Richards qualified on pole and won a race at the suburban Melbourne track.
Thanks to some misfortune for his title rivals John Bowe and reigning champ Gavin Bullas, Richards' success has given him a handy 20 point title lead ahead of the final round of the series at the Sydney Telstra 500 in two weeks time.
Richards said that while he doesn't need to win, he does need to maintain his good form.
"It looks like the championship will go down to the wire at Homebush," he said.
"For us, it's good to be in the position that we don't have to go out and win all the races, but as we've just seen with Gavin (Bullas) and (John) Bowey anything can happen, so we're not getting carried away with ourselves yet.
"If we can have three good races in the best series in the country, that'll be great."
Richards scored pole at Sandown before his title adversary Bowe won Race 1. A crash between Tony Hunter and Steve Makarios in Race 2 brought out a red flag and no points were awarded.
In Race 3, the field gridded up using the results from Race 1. That was not good news for title challenger Bullas, who was forced to start from the rear of the grid and carve his way through the pack all over again.
Richards took the win, with Steve Mason in second and Andrew Miedecke racking up his second third place finish for the weekend, Bullas was fourth.
Bowe struck trouble and scored no points and will find it difficult to recover from his distant third place in the series. See below for full points
CHAMPIONSHIP STANDINGS (after round 7):
GROUP 1:
| | | | |
| --- | --- | --- | --- |
| Position | Car # | Driver | Total |
| 1 | 2 | Jim Richards | 851 |
| 2 | 1 | Gavin Bullas | 831 |
| 3 | 18 | John Bowe | 777 |
| 4 | 95 | Andrew Miedecke | 642 |
| 5 | 11 | Leanne Tander | 640 |
| 6 | 3 | Steve Mason | 596 |
| 7 | 15 | Bill Pye | 555 |
| 8 | 57 | Graham Alexander | 531 |
| 9 | 56 | Brett Youlden | 516 |
| 10 | 28 | Brad Tilley | 471 |
| 11 | 8 | Mark King | 443 |
| 12 | 83 | George Nittis | 312 |
| 13 | 14 | Alastair MacLean | 297 |
| 14 | 22 | Nigel Benson | 273 |
| 15 | 10 | Tony Hunter | 270 |
| 16 | 9 | Tony Edwards | 264 |
| 17 | 27 | Matt O'Brien | 257 |
| 18 | 99 | Steve Makarios | 243 |
| 19 | 62 | Doug Westwood | 196 |
| 20 | 85 | Bob Middleton | 174 |
| 21 | 55 | Michael Acheson | 102 |
| 22 | 52 | Keith Kassulke | 98 |
| 23 | 20 | Garry Treloar | 78 |
| 24 | 74 | Elliot Barbour | 34 |
| 25 | 44 | Les Walmsley | 0 |
GROUP 2:
| | | | |
| --- | --- | --- | --- |
| Position | Car # | Driver | Total |
| 1 | 36 | Bernie Stack | 991 |
| 2 | 6 | Chris Stillwell | 877 |
| 3 | 5 | Ian McAlister | 840 |
| 4 | 60 | Cameron Tilley | 826 |
| 5 | 91 | John Nelson | 613 |
| 6 | 13 | Rory O'Neill | 561 |
| 7 | 43 | Mick Wilson | 557 |
| 8 | 21 | Gary O'Brien | 525 |
| 9 | 33 / 26 | Greg Keene | 492 |
| 10 | 33 | Amanda Sparks | 426 |
| 11 | 76 | Trevor Talbot | 359 |
| 12 | 26 | Ross Almond | 141 |
| 13 | 19 | Garry Treloar | 111 |
| 14 | 61 | Graeme Cook | 104 |
GROUP 3:
| | | | |
| --- | --- | --- | --- |
| Position | Car # | Driver | Total |
| 1 | 4 | Phillip Showers | 1040 |
| 2 | 88 | Tony Karanfilovski | 932 |
| 3 | 7 | Cameron Mason | 428 |
| 4 | 7 | Jason Humble | 164 |