Petty works on RPM takeover plan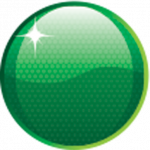 Richard Petty is edging closer to a deal to save Richard Petty Motorsports ahead of Marcos Ambrose's arrival at the team next season.
Reports surfaced over the weekend at the season finale in Homestead, Florida that team patriarch and minority owner was working with potential investors to keep the team afloat for next season.
With the team burdened with massive debts, majority owner George Gillett has kept a low profile of late.
The third owner of the team and another minority shareholder is Ray Evernham, who told NASCAR.com reporter Joe Menzer at Homestead that he would be prepared to help Petty in his steps to save the team.
"My business manager [Rick Russell] has talked to [Petty advisor] Brian Moffitt a good bit," Evernham told NASCAR.com.
"I spoke to Richard last week at Phoenix, a brief conversation where I told him I'm there, tell me what you need.
"He's not gotten the situation [squared away] yet – but I know if he needs something, he will call me."
Over the weekend in Homestead, Ambrose met with Ford officials including Ford Motor Company board member Edsel B. Ford ahead of his return to the Blue Oval fold with RPM in 2011.
It was announced earlier this year that the Australian will drive alongside AJ Allmendinger in 2011, with backing from Stanley Tools for his #9 Fusion.
While in the Ford hospitality area Ambrose was snapped with fellow Ford recruit Ken Block, famous for his Gymkhana videos and rallying exploits, which are now done exclusively in Fords.
Ambrose also met with another Ford rally driver, X Games gold medalist and TV host Tanner Foust.
In today's race at Homestead, Ambrose scored a 26th place finish in his last drive for JTG Daugherty Racing.
"It was a tough day out there today, after we spun and went a lap down it was always going to be hard work," said Ambrose.
"The crew never gave up, and I'm so thankful to them for all of the opportunities they have given me over the past five years.
"I'm very proud of what we've achieved, and I wish the JTG Daugherty Racing crew all the best for the future.
"Bring on 2011, I can't wait for Daytona, and I'm hungrier than ever to succeed with my new team."
To read Joe Menzer's full report on the latest at RPM just CLICK HERE.