Matt Coleman commits to 2011 Carrera Cup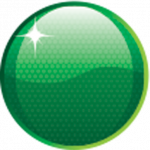 Matthew Coleman is one of the first competitors to commit to the 2011 Australian Carrera Cup Championship.
Coleman, a former competitor in the early days of the Carrera Cup title in 2003 and 2004, has purchased one of the new 997 Cup Cars and will contest the entire 2011 season.
Coleman is one of a number of drivers who have been the first to commit to the reformed championship. Other new drivers include two-time class champ Craig Baird, Marc Cini and Michael Loccisano.
Coleman hasn't raced in serious national competition for a number of years, but says that he is looking forward to returning to the ranks.
"It's been a long time – 2004 was the last time I did a full series," he said.
"I've done a fair few drive days in Porsches over the last few years, so I'm not totally rusty but it has been a while since the serious stuff.
"I'm stoked to be involved again. It has taken a long time to piece it together, and I'm so glad that Carrera Cup is coming back. On paper, they should be very quick, and with Craig (Baird) being there is going to be a good benchmark for everyone."
Last Friday, it was confirmed that the 2011 season will kick off at the Australian Grand Prix at Albert Park, while the rest of the calendar is set to be announced in the coming weeks. It is expected that the series the Porsches will compete at most of V8 Supercars' marquee events.
Coleman had a number of solid results into Carrera Cup, including some top five finishes, but his efforts will be remembered for his huge accident at Sandown in 2003 after a clash with Marcus Marshall. See below for the video …