Johnson says fifth Cup title the best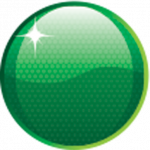 Jimmie Johnson says that the 2010 NASCAR Sprint Cup Series crown, his fifth consecutive title, is the best of his career.
Johnson further cemented himself as one of the sport's all-time greats to become the only man to ever win five-straight Cup titles.
For Johnson, this title goes to the top of the pile, surpassing even his first title, given his season-long battle with Denny Hamlin and Kevin Harvick.
"Yeah, I mean, gosh, I've always told you guys that the first championship, first win, that stuff has meant the most to me," Johnson told reporters at Homestead-Miami Speedway.
"This one, I think this takes the lead. Just the circumstances, it's not that the other Chases weren't competitive. We were stronger I think in the previous two Chases, at least. Maybe all four.
"But this one, I'm just so proud, because there were times on Saturday nights when we would get together and discuss our race car after practice, and we would have some tough conversations, and just struggled to get what we needed."
Johnson pointed out that his fifth title did not come easily, making victory all the more rewarding.
"Some races, like Kansas, we had a tough practice session, came out, had it right, went up and finished second or third. Martinsville, we thought we were going the right direction, started the race a little out of our norm with the setup and didn't have the performance we wanted.
"So we have had the highs and lows of the Chase, but to have it all come around, and to look every single one of my crew guys in the eyes on that stage tonight there's a different feeling about it.
"It is so cool. I think we were very relieved for the first one, and it was super, super special. But this has a different feel. And even coming in, even through the race, the final races of the Chase, I've been saying all along, I've had a good time with this. This has been fun.
"I was, one, so happy to be a part of three guys racing for the championship, then obviously going for five in a row. I have really soaked in this experience and enjoyed it and just so happy to come out on top."
Johnson becomes just the third man to win five Cup titles, reaching the milestone in just 327 races. It took Dale Earnhardt Sr 390 starts and Richard Petty 654.
Johnson is the first driver in the Chase era to overcome a points deficit going into the season finale to win the championship. Only two other drivers have accomplished the feat since the inception of the current points system in 1975 (Richard Petty in 1979 and Alan Kulwicki in 1992).
This is also Hendrick Motorsports' 10th series owner championship, breaking a tie for most all-time. Hendrick had previously been tied with Petty Enterprises at nine owner championships.
This is Hendrick Motorsports' 13th NASCAR national series owner championship, extending its all-time record.
Hendrick Motorsports becomes the first team to win five consecutive championships. It was the first to win four straight, from 1995-98 (Jeff Gordon in 1995 and 1997-98; Terry Labonte 1996).
The 2011 NASCAR Sprint Cup Series season will kick off on 20 February 2011 with the running of the Daytona 500 at Daytona International Speedway.
Q&A with 2010 NASCAR Sprint Cup Series Champions
JIMMIE JOHNSON, DRIVER, NO. 48 LOWE'S CHEVROLET
Q: YOUR THOUGHTS ON WINNING A FIFTH CONSECUTIVE TITLE:
"I'm so proud to be in this position and so thankful to have my great race team and everybody at Hendrick Motorsports giving me great race cars. I think this year we showed what this team is made. At times we didn't have the most speed, but we proved it here at the end of the Chase and especially here today. I am just beside myself. Four was amazing. Now I have to figure out what the hell to say about winning five of these things because everybody is going to want to know what it means. I don't know! It is pretty damn awesome I can tell you that."
Q: YOU WERE BEHIND FOR A LITTLE BIT IN THE RACE, BUT YOUR COMPETITORS WENT THROUGH PROBLEMS TOO AND IT REALLY WAS ANYBODY'S RACE.  TELL ME WHAT YOU GUYS TALKED ABOUT ON THE RADIO DURING THE RACE AND WHAT YOUR EMOTIONS WERE INSIDE THE CAR:
"We really didn't talk about much on the radio, but I could see in the mirror where the guys were—where Kevin was and where the 11 was.  When he got in front of me and was two spots in front of me, I thought, 'Man, it's going to be tough now.'  I expected them to be there, but we had restart or two and we went forward and they went backward and off it went.  Chad made some great adjustments on the car and we were up there chasing Carl around and put in a great finish there in second."
Q: THE POINT WHERE YOU CAME OFF PIT ROAD AND YOU WERE RIDING AROUND IN SECOND, DID YOU DECIDE THAT YOU WERE OK THERE AND YOU WERE JUST GOING TO RIDE AROUND, OR WERE YOU AFTER IT ALL THE WAY TO THE FINISH?
"I was after it pretty hard.  Chad told me with about 10 to go to be smart and save our tires in case there was a green-white-chequered, and I definitely backed off a little bit at the end.  I don't think I had anything for the 99.  This Lowe's Chevrolet was awesome when it was up front and had clean air and we knew if we got up there that we would stay there and it really worked out that way in the end.  Just an amazing day for the team as I mentioned earlier.  I have to thank all my fans, all the employees at Lowe's, and the fans of our sport—the people that may not be fans of the 48, but I think you saw something special today.  We've got an awesome sport and I'm proud to represent it as our champion again."
Q: THE WAY IT STARTED AT NEW HAMPSHIRE, THE THINGS THAT HAPPENED AT TEXAS—AT ANY POINT WAS THERE A DOUBT THAT YOU COULD BE HERE?
"Yes, there was at times.  I'm human.  I don't think that we're invincible.  I knew coming into this that at some point somebody is going to beat us and the 11 did an awesome job all Chase long, and the 29 for that matter.  So I knew there was a good chance.  I knew that if I left this season and I gave 100% and so did my team, that we could sleep at night.  And I know we may not sleep tonight but we're going to sleep sometime soon!  We made it through and gave 100% every race and showed what teamwork was all about with this Hendrick Motorsports car."
Q: TAKE US THROUGH YOUR DAY TODAY:
"We really didn't talk about much on the radio but I could see in the mirror where the guys were, where Kevin was and where the 11 (Denny Hamlin) was and when he got in front of me and was up there, two spots in front of me, I thought, man it is going to be tough now. And, I expected them to be there. We had a restart or two and we went forward and they went backwards and off it went. Chad made some great adjustments on the car and we were up there chasing Carl (Edwards, race winner) around and had a great finish in second."
CHAD KNAUS, CREW CHIEF, NO. 48 LOWE'S CHEVROLET
Q: CONGRATULATIONS, WHAT A DRIVE TODAY:
"It was awesome. We definitely knew what we had to do. We did it. It was great. We weren't able to get the trophy. We would have liked to have won, but to be doing donuts here this afternoon is just a fantastic testament to Hendrick Motorsports, everybody that works at the 248 shop. It took a lot of team work to get this done. We had to mix up some personnel to make it happen. I couldn't be prouder and happier for this team. Jimmie will definitely get his just rewards now."
Q: AFTER THE BIG MOVE AT TEXAS—THE PIT CREW STRUGGLED TODAY, BUT THEY GOT YOU HERE:
"It's a lot of pressure man; it is.  Those guys did a heck of a job and I couldn't be prouder of everybody at Hendrick Motorsports.  This is definitely a team effort to win the championship this year.  It took all of us; it took everybody at HMS and everybody in the 24/48 shop.  I can't thank everybody enough for all of the extra effort and hard work that they put into it.  Steve Letarte is a great teammate, and Alan Gustafson and Lance McGrew—they put us ahead of everybody this week to make sure that we brought the best piece here that we possibly could.  It was a really good racecar.  I couldn't say enough about what Jimmie did.  I think finally, finally after being able to pull this off that he'll get the rewards and respect that he needs."
Q: YOU WERE MORE EMOTIONAL AFTER THIS THAN I'VE SEEN YOU THE LAST FOUR YEARS; WHAT WERE YOU THINKING?
"It was awesome.  I'm a competitor.  I love to compete and knowing what we had to do, and how we had to come down here and beat them; and we beat them
RICK HENDRICK, OWNER, HENDRICK MOTORSPORTS
Q: THAT MAKES 10 NASCAR SPRINT CUP SERIES CHAMPIONSHIPS FOR YOU.
"I never thought I would win one of these deals. I thank Lowe's and Chevrolet and everybody that has helped us. These guys have worked hard. This was a hard fought deal. I thought we lost it three times in this race. It is unbelievable. We appreciate all the fans. I don't know if anybody will ever win five of these things in a row again, they'll be going for six next year, so here we go."
Q: HOW NERVE WRACKING WAS IT FOR YOU TODAY?
"It was really, really tough the last 20 laps or so because you really didn't know where anybody was, you know. When Denny pitted, then Kevin had a problem, you knew we could fix ourselves if we could win the thing, but it didn't look like we could do that. Man, it has been a crazy day."
Q: IT'S LIKE YOU'VE GONE TO ANOTHER LEVEL—I'D SAY WITH FIVE THAT'S PRETTY ACCURATE.  WHAT WORDS WOULD YOU USE TO DESCRIBE THIS ONE AND TO PUT IT IN PERSPECTIVE?
"I mean I had no idea. This race has been so up and down all day long.  Denny had a problem, then Denny came back; we had a problem and then Kevin had a problem—it was like who is going to screw up the most?  I'm really proud of these guys.  It's really hard to win one of these deals, and for Jimmie and that team to do it five times in a row it's just unbelievable.  It gives us 10 of these things—I don't know what to say.  This has been one of the hardest fought championships I can remember.  We lost one in 2004 [to Kurt Busch] by eight points, and I feel for Denny [Hamlin] and Kevin [Harvick] because they ran well all year long.  Somebody has got to win it and I'm glad it was us."