BJR: No decision on Richards's replacement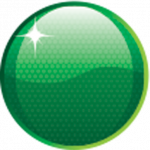 Brad Jones Racing will not make a decision on its driver for the final round of the V8 Championship, or for next year, until the team has a chance to deal with the shock news of the past week.
On Thursday, it was announced that regular Team BOC driver Jason Richards has been diagnosed with a tumour in his abdomen, ruling him out of the weekend's race at Sandown and the final round of the championship in Sydney in two weeks time.
Richards will go in for surgery tomorrow where doctors will be able to access his true condition.
Team BOC endurance driver Andrew Jones drove the #8 Commodore at Sandown, but there is some doubt over his ability to compete in Sydney due to wedding that he is scheduled to attend as the best man.
THE FINAL RACE OF THE 2023 REPCO SUPERCARS CHAMPIONSHIP ON ONE OF THE WORLD'S BEST STREET CIRCUITS. GO ALL IN AT THE VAILO ADELAIDE 500, CLICK HERE TO BUY TICKETS
The team is understood to be considering alternative drivers, like endurance specialist David Besnard or David Reynolds, but as team owner Brad Jones said, the team's main focus remains on Richards's health and welfare.
"First and foremost, we need to worry about Jason and his health, and in Jason's mind, he has no doubt that he'll be back in the car," he said.
"First of all, we need to find out what we're dealing with, so we just need to see what the prognosis is. From there, we'll work out what we'll do.
"To tell you the truth, it is an important thing to have good drivers in our cars, but I haven't put as much thought into it as I probably should. I've been more worried about how Jase (Richards) is going.
"That's something that we're going to look at down the track. We haven't had a meeting about it, and it will depend a lot on Jason – whether we need someone short term or if it is a bit longer."
Jones commended the efforts of his nephew Andrew at Sandown and said that if he decides to race in Sydney, the seat is his.
"Andrew did a really fantastic job," he said.
"Personally, he's close to Jason, and he is as emotional about the situation as anyone in the team. It's been difficult for him.
"This weekend, he's done a great job, but what we do, I'm not sure. We'll sit down and talk about it when all the dust settles during the week and work out where we go.
"At the moment, Andrew has a wedding where he is the best man on the Sydney weekend, and I'll let Andrew decide that. If Andrew wants to drive, I think there's no reason why we should change that. He's done a good job for us. He's Jase's team-mate and the balance is right, but he does have a clash and we'll deal with that.
"There's a few people that we'd look at, but I just haven't put enough thought into it. There's obviously a few blokes who could get the job done."
Jones, the part owner of a tightly-knit family team, said that Richards' condition had affected all of his staffers.
"We're a very close team, very family orientated, and Jase is an important part of that," he said.
"It has been devastating news for the group. We've had a couple of little group meetings. Kim and I got Dr Carl (V8 Supercars' official doctor) to come down and talk to the group so they knew exactly what was going with Jason.
"I think that has been good for everyone. We all talk about it amongst ourselves and that is very healthy. You only have to look back to Symmons where (Jason) Brighty was on the podium and all three teams were down there celebrating. Jase was down there. We all celebrate each others success, and we all feel each others' pain, and we've gone from such a highlight to a devastating low light in a couple of days."
Since the announcement of Richards' situation, Jones said the outpouring of sympathy has been heartwarming.
"It has been amazing. We've had so many fans come in and spoken to me and the people in the team about in Jason. He is very popular," Jones said.
"I was in contact with him a bit over the race weekend. During qualifying on Sunday, he text me with what springs he thought should be in the car …
"You know, he's got the fight of his life at the moment, and he needs to prepare himself for that. He's got his family around him, and that's what he wants.
"I certainly encourage everyone who'd like to wish him well to go to his Facebook page and respect him and his family and give him a bit of space until they get on top of things."
CLICK HERE to send Richards's your well wishes on his Facebook fan page.