Dumbrell takes first-career pole at Sandown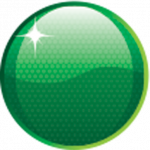 Paul Dumbrell has continued his hot form, taking his first-career pole for Race 24 of the V8 Supercars Championship Series at Sandown Raceway.
After his breakthrough victory in yesterday's race, The Bottle-O Racing Falcon driver took a narrow pole position from his Ford Performance Racing stablemate Mark Winterbottom.
The Dumbrell/Winterbottom FPR combination finished first and third yesterday.
Fujitsu Racing's Lee Holdsworth will start from third on the grid ahead of championship rivals Jamie Whincup (TeamVodafone) and James Courtney (Jim Beam Racing).
THE FINAL RACE OF THE 2023 REPCO SUPERCARS CHAMPIONSHIP ON ONE OF THE WORLD'S BEST STREET CIRCUITS. GO ALL IN AT THE VAILO ADELAIDE 500, CLICK HERE TO BUY TICKETS
Whincup's team-mate Craig Lowndes will start the 200km race sixth ahead of Jason Bright (Trading Post Racing), Michael Caruso (Fujitsu Racing), Fabian Coulthard (Bundaberg Red Racing) and Will Davison (Toll Holden Racing Team).
Davison's Toll team-mate Garth Tander qualified down in 20th place after the team worked for most of the night and morning repairing his Commodore from its heavy incident yesterday. CLICK HERE for more on that accident.
Race 24 of the V8 Supercars Championship Series includes the soft tyre and kicks off at 3.05pm this afternoon.
| | | | | |
| --- | --- | --- | --- | --- |
| 1 | 55 | Paul Dumbrell | Ford Falcon FG | 1:10.5053* |
| 2 | 5 | Mark Winterbottom | Ford Falcon FG | 1:10.5323 |
| 3 | 33 | Lee Holdsworth | Holden Commodore VE2 | 1:10.5825 |
| 4 | 1 | Jamie Whincup | Holden Commodore VE2 | 1:10.6355 |
| 5 | 18 | James Courtney | Ford Falcon FG | 1:10.6596 |
| 6 | 888 | Craig Lowndes | Holden Commodore VE2 | 1:10.8005 |
| 7 | 14 | Jason Bright | Holden Commodore VE2 | 1:10.8197 |
| 8 | 34 | Michael Caruso | Holden Commodore VE2 | 1:10.9764 |
| 9 | 24 | Fabian Coulthard | Holden Commodore VE | 1:10.9946 |
| 10 | 22 | Will Davison | Holden Commodore VE2 | 1:10.9989 |
| 11 | 15 | Rick Kelly | Holden Commodore VE2 | 1:11.0018 |
| 12 | 39 | Russell Ingall | Holden Commodore VE2 | 1:11.0782 |
| 13 | 6 | Steven Richards | Ford Falcon FG | 1:11.0837 |
| 14 | 9 | Shane Van Gisbergen | Ford Falcon FG | 1:11.1208 |
| 15 | 7 | Todd Kelly | Holden Commodore VE2 | 1:11.1693 |
| 16 | 17 | Steven Johnson | Ford Falcon FG | 1:11.1800 |
| 17 | 51 | Greg Murphy | Holden Commodore VE2 | 1:11.1811 |
| 18 | 47 | Tim Slade | Ford Falcon FG | 1:11.2262 |
| 19 | 19 | Jonathon Webb | Ford Falcon FG | 1:11.2363 |
| 20 | 2 | Garth Tander | Holden Commodore VE2 | 1:11.3001 |
| 21 | 12 | Dean Fiore | Ford Falcon FG | 1:11.3977 |
| 22 | 8 | Andrew Jones | Holden Commodore VE2 | 1:11.4156 |
| 23 | 30 | Warren Luff | Holden Commodore VE2 | 1:11.4495 |
| 24 | 4 | Alex Davison | Ford Falcon FG | 1:11.4652 |
| 25 | 10 | Andrew Thompson | Holden Commodore VE | 1:11.5085 |
| 26 | 3 | Tony D'Alberto | Holden Commodore VE2 | 1:11.5161 |
| 27 | 21 | Karl Reindler | Holden Commodore VE | 1:11.5812 |
| 28 | 11 | Jason Bargwanna | Holden Commodore VE2 | 1:11.6544 |
| 29 | 16 | Tony Ricciardello | Holden Commodore VE2 | 1:12.6504 |