Courtney extends title lead with Sandown win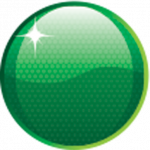 The V8 Supercar Championship Series will go down to the wire at the Sydney Telstra 500 after a closely-fought penultimate event at Sandown Raceway.
Jim Beam Racing Championship leader James Courtney took victory – his first win since Winton in May – and takes a handy 53 point lead over TeamVodafone's Jamie Whincup into the season finale at the Sydney Telstra 500 in two weeks.
In the end, Courtney stretched a lead over to cross the line with a margin over Orrcon Steel Ford Performance Racing's Mark Winterbottom, Whincup and Fujitsu Racing's Lee Holdsworth.
It was Courtney's fifth win of the year.
THE FINAL RACE OF THE 2023 REPCO SUPERCARS CHAMPIONSHIP ON ONE OF THE WORLD'S BEST STREET CIRCUITS. GO ALL IN AT THE VAILO ADELAIDE 500, CLICK HERE TO BUY TICKETS
Winterbottom, Whincup and Holdsworth all crossed the line 0.3s.
In terms of the championship, the top four (Courtney, Whincup, Winterbottom and Craig Lowndes) still have a mathematical chance of victory.
The event was punctuated by a huge incident on lap 35 when Fujitsu Racing's Michael Caruso tapped the rear of the Toll Holden Racing Team Commodore of Will Davison at the end of the back straight. The clash sent the pair into the tyre wall that caught out Garth Tander yesterday.
Caruso's car nosed into the wall, similar to Tander, while Davison was spun backwards into the wall at high speed, launching his car high into the air.
The race was red flagged and restarted some 25 minutes later. The race was eventually reduced by five laps.
Behind Courtney, Winterbottom, Whincup and Holdsworth was Steve Johnson (Jim Beam Racing), Tim Slade (Wilson Security Racing), Paul Dumbrell (The Bottle-O Racing), Rick Kelly (Jack Daniel's Racing), Jonathon Webb (Dick Johnson Racing) and Greg Murphy (Castrol EDGE Racing).
The final event of the V8 Supercars Championship Series will be held at Sydney Olympic Park for the second running of the Sydney Telstra 500.
Video Race  Report

V8 Supercars; Race 24; Result
| | | | | |
| --- | --- | --- | --- | --- |
| 1 | 18 | James Courtney | Ford Falcon FG | 60 |
| 2 | 5 | Mark Winterbottom | Ford Falcon FG | 60 |
| 3 | 1 | Jamie Whincup | Holden Commodore VE2 | 60 |
| 4 | 33 | Lee Holdsworth | Holden Commodore VE2 | 60 |
| 5 | 17 | Steven Johnson | Ford Falcon FG | 60 |
| 6 | 47 | Tim Slade | Ford Falcon FG | 60 |
| 7 | 55 | Paul Dumbrell | Ford Falcon FG | 60 |
| 8 | 15 | Rick Kelly | Holden Commodore VE2 | 60 |
| 9 | 19 | Jonathon Webb | Ford Falcon FG | 60 |
| 10 | 51 | Greg Murphy | Holden Commodore VE2 | 60 |
| 11 | 888 | Craig Lowndes | Holden Commodore VE2 | 60 |
| 12 | 24 | Fabian Coulthard | Holden Commodore VE | 60 |
| 13 | 39 | Russell Ingall | Holden Commodore VE2 | 60 |
| 14 | 3 | Tony D'Alberto | Holden Commodore VE2 | 60 |
| 15 | 6 | Steven Richards | Ford Falcon FG | 60 |
| 16 | 10 | Andrew Thompson | Holden Commodore VE | 60 |
| 17 | 2 | Garth Tander | Holden Commodore VE2 | 60 |
| 18 | 12 | Dean Fiore | Ford Falcon FG | 60 |
| 19 | 7 | Todd Kelly | Holden Commodore VE2 | 60 |
| 20 | 11 | Jason Bargwanna | Holden Commodore VE2 | 60 |
| 21 | 4 | Alex Davison | Ford Falcon FG | 60 |
| 22 | 21 | Karl Reindler | Holden Commodore VE | 59 |
| 23 | 16 | Tony Ricciardello | Holden Commodore VE2 | 58 |
| 24 | 14 | Jason Bright | Holden Commodore VE2 | 51 |
| DNF | 9 | Shane Van Gisbergen | Ford Falcon FG | 58 |
| DNF | 8 | Andrew Jones | Holden Commodore VE2 | 37 |
| DNF | 22 | Will Davison | Holden Commodore VE2 | 31 |
| DNF | 34 | Michael Caruso | Holden Commodore VE2 | 31 |
| DNF | 30 | Warren Luff | Holden Commodore VE2 | 19 |