TOP 50: Peter Brock voted best ATCC driver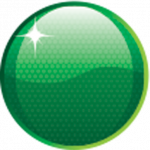 The late Peter Brock has been voted the all-time greatest Australian touring car driver.
As voted by an expert panel of eight, the nine-times Bathurst winner edged out the best of Australia's local racing talent as part of this weekend's 50-year anniversary celebrations at the Norton 360 Sandown Challenge. This weekend's V8 Supercars event has been themed as the 'Heritage Round.'
Brock, known as 'The King of the Mountain' to all racing fans, was killed in a rally crash in Western Australia in 2006 and given a State funeral in Victoria, was arguably Australia's most well-known driver in the country.
Brock topped the list due to his prolific success, fan magnetism and his long-held status as the most famous race driver in Australia.
THE FINAL RACE OF THE 2023 REPCO SUPERCARS CHAMPIONSHIP ON ONE OF THE WORLD'S BEST STREET CIRCUITS. GO ALL IN AT THE VAILO ADELAIDE 500, CLICK HERE TO BUY TICKETS
Brock's legendary status was evident by the outpouring of emotion upon his death in the Targa West rally in September 2006. His funeral was broadcast live on television on every network.
The Mountain King was voted ahead of Mark Skaife, Allan Moffat, Jim Richards, Dick Johnson, Craig Lowndes, Ian Geoghegan, Marcos Ambrose, Norm Beechey and Jamie Whincup.
Drivers were selected on the basis of on-track success, their contribution to 50 years of local racing, dealings with fans and media, versatility and longevity across all touring car events in all eras, not just races with Championship status.
His son James Brock accepted the award on his dad's behalf at an invite-only presentation at this weekend's Norton 360 Sandown Challenge in Melbourne.
Fittingly it was Sandown where Brock arguably performed his best in many legendary battles with the likes of Johnson, Moffat and Richards.
Brock was voted ahead of five-time ATCC and six-time Bathurst winner Mark Skaife, from Moffat, Richards and Johnson. Two-time V8 Supercar Champion Marcos Ambrose, now racing NASCAR in the USA, was included in the Top 10.
The only current ATCC/V8 Supercar drivers in the final 10 were TeamVodafone pair Craig Lowndes and Jamie Whincup.
Check the video from the presentation at Sandown
The key achievements and contributions of the top 10 are outlined below …
1. Peter Brock
Nine-time Bathurst 500/1000 winner and three-time Australian Touring Car Champion. His record would have been even greater had he not raced during an era where many of his victories were in non ATCC/V8 Supercar championship. Also raced overseas.
2. Mark Skaife
Five time series champ and now a six-time Bathurst 1000 winner. The most winning driver in ATCC/V8SCS history and still adding to his stats as an endurance co-driver. Influential off-track due to spells as a team owner, V8 Supercar Board member, race track designer, Car of the Future architect and TV commentator.
3. Allan Moffat
Ford's original hero. The Canadian-born driver's ratio of round wins to starts is unmatched, 32 from 101. Hence his four titles. Won four Bathursts. Raised the sport's professionalism via his ultra-successful Mustang of the late 60s/early 70s.
4. Jim Richards
Won three Bathursts with Brock, before emerging from his shadow to win four more. Also won four ATCCs, with BMW and Nissan. Noted as a fierce competitor despite his quiet manner.
5. Dick Johnson
Five titles and three Bathurst 1000 wins. Reignited Ford/Holden rivalry in bouncing back from hitting a rock while leading 1980 Bathurst 1000. Story is possibly the most famed of all touring car folklore. Dick Johnson Racing led the 2010 series heading to Sandown.
6. Craig Lowndes
His success, when barely out of his teens, revolutionised local touring car racing. Many of today's drivers have Lowndes to thank for kick-starting the youth push. Three titles and five Bathurst victories, including this year's 1000. The only current driver to compare to Brock for fan-magnetism.
7. Ian Geoghegan
Five-time ATCC champion – one of only three drivers to do so. 1973 Bathurst winner. Renowned for his sublime car control. Passed away in November 2003.
8. Marcos Ambrose
Scored pole on V8 Supercar debut, then never looked back, securing back-to-back titles, 2003-2004. Halted HRT's domination, returning Ford to the winner's list. Narrowly beaten to 2005 title, winning his final event before heading to US and NASCAR.
9. Norm Beechey
The 1965 and 1970 ATCC winner and the only driver to win a Championship in both a Ford and a Holden. In fact, scored Holden's first ever title and was the General's original fan favourite. Numerous state touring car titles.
10. Jamie Whincup
Whincup has the opportunity this year of emulating the Beechey's feat of winning the title in both a Ford and a Holden. Reigning and back-to-back V8 Supercar Champion. Three-time Bathurst 1000 winner, 2006-2008.
See below for complete Top 50 Australian Touring Car Championship drivers …
| | |
| --- | --- |
| Pos | Driver |
| 1. | Peter Brock |
| 2. | Mark Skaife |
| 3. | Allan Moffat |
| 4. | Jim Richards |
| 5. | Dick Johnson |
| 6. | Craig Lowndes |
| 7. | Ian Geoghegan |
| 8. | Marcos Ambrose |
| 9. | Norm Beechey |
| 10. | Jamie Whincup |
| 11. | Garth Tander |
| 12. | Greg Murphy |
| 13. | Russell Ingall |
| 14. | Allan Grice |
| 15. | Bob Morris |
| 16. | Colin Bond |
| 17. | Bob Jane |
| 18. | Glenn Seton |
| 19. | John Bowe |
| 20. | John Goss |
| 21. | Kevin Bartlett |
| 22. | Larry Perkins |
| 23. | Rick Kelly |
| 24. | Steven Richards |
| 25. | James Courtney |
| 26. | Todd Kelly |
| 27. | Tony Longhurst |
| 28. | Bruce McPhee |
| 29. | Harry Firth |
| 30. | Jason Bright |
| 31. | John Harvey |
| 32. | Alan Jones |
| 33. | Brad Jones |
| 34. | Tomas Mezera |
| 35. | Bob Holden |
| 36. | George Fury |
| 37. | Mark Winterbottom |
| 38. | Wayne Gardner |
| 39. | Murray Carter |
| 40. | Paul Radisich |
| 41. | Jason Bargwanna |
| 42. | Barry Seton |
| 43. | Fred Gibson |
| 44. | Win Percy |
| 45. | Robbie Francevic |
| 46. | Peter Manton |
| 47. | John French |
| 48. | David McKay |
| 49. | Paul Morris |
| 50. | Jim McKeown |