Paul Dumbrell opens up after maiden V8 victory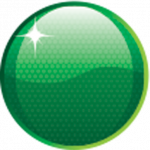 Paul Dumbrell has taken his first V8 Supercars victory, winning Race 23 of the V8 Championship Series at Sandown Raceway.
After making his debut in V8 Supercars at Symmons Plains in 1999, Dumbrell has been through the highs and lows of the sport, including crashes, on-track controversies, off-track challenges and family heartache.
Some of those challenges include his brother's horrific Formula Ford accident in 2008 at Oran Park, and his father's recent health scare.
Over the past two weeks, the Victorian has been weighing up his future in the sport, and just six days ago, announced that he would continue racing for another season. That same day in Tasmania, he scored his first V8 podium.
THE FINAL RACE OF THE 2023 REPCO SUPERCARS CHAMPIONSHIP ON ONE OF THE WORLD'S BEST STREET CIRCUITS. GO ALL IN AT THE VAILO ADELAIDE 500, CLICK HERE TO BUY TICKETS
Today, Dumbrell took his first win, and in an emotional press conference, Dumbrell told his story of a harrowing past two years.
"To paint a picture of the past two years, I was standing on a tyre at Oran Park in 2008, and I didn't really have the best relationship with Lucas. I was watching his race, and it was probably one of the first races I'd ever watched," he said.
"I couldn't see what happened in the incident but I certainly heard it. I had the feeling deep in my stomach that things weren't good. I didn't know anything at the time.
"I ran down there, had a blew with an official, thought that he wanted to punch me out, I wanted to punch him out because he wouldn't let me out onto the track.
"We got a report back saying that he'd only broken his leg. So I went out in my practice, got called in half an hour later and got told that things weren't good.
"I drove to the hospital, and I walked into the ER, and there's 15 doctors and nurses around my little brother, and the first thing they said was "He's not going to walk again."
"I fainted. I thought I was going to be in the bed next to him.
"It was a reality check. Motorsport is dangerous, but it's what we do. There's risks. There's risks driving home tonight.
"It's been a long road for him to come back too.
"I remember the day at the start of this year when Garry (Paul's dad) was diagnosed with cancer. He was pretty crook for four months, and they couldn't work out what it was. It was the Easter weekend, and they said that there was a chance that he had a cancerous tumour in his jaw.
"At the time, they said he had a 95 percent chance to survive. It was unlucky that he got cancer, but we had a good chance to fight it.
"Seven days later, they did more tests and they gave him 5-10 percent chance to live over five years.
"We were just getting over the Lucas scenario and then that happened.
"As percentages happen, someone always has to be in that 5-10 percent chance, and lucky enough, Garry was in that.
"The rest is history. Yeah, I'm busy with work. Yeah, I'm busy with training, and Iron Man is a goal and passion, but you do what you love to do. I love to do those three or four things – I love my family, I love work, it's a great challenge, Iron Man training is a release for me, and racing is just a passion.
"I've dreamt of doing it, I've dreamt of standing up here and we're here today.
"It's been a whirlwind career. Rod (Nash) and a number of other people have been great to the family and certainly personally to me.
"Not long ago, I'd retired to the team. Rod, Garry and a number of other people sat me down, belted me around the head, and here I am, going around for another 12 months."