Victorian star set for return to Formula Ford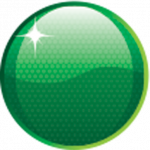 Victorian Duratec Formula Ford Series Champion Jesse Fenech will make a return to the Australian Formula Ford Championship this weekend at Melbourne's Sandown Raceway.
The 17-year-old, who has made just one other national Formula Ford race start (Winton this year), will drive his Kool Trailers-backed Spectrum against the best of Australia's young racing talent in the final round of the national title.
"I have worked hard over the last six months to improve my lap times and on paper I am up there with the top runners," he said.
"With a strong year under my belt I am confident that the usual front runners in the national series may have another car joining their pack."
Fenech has worked closely with former Australian F3 champ Tim Macrow, who has acted as his data engineer and driver coach.
Fenech has his sights set on competing in all rounds of the national championship next year and will use this weekend's event to gain further experience at the top level.
"In 2011 my aim is to race in all rounds of the national championship," he said.
"I will be finalising my plans for next year in the near future but in the meantime I have been working hard to secure valuable sponsors to ensure I can put myself in the best position to progress my career both now and into the future."
Other new entries for this weekend's final round of the Australian Formula Ford Championship include Josh Hunter, who will drive a fourth Sonic Motor Racing Services Mygale. Also, V8 Supercars driver Garth Tander's team TanderSport will make its national FFord debut with West Aussie Pete Major driving the new Stealth S3D.
See below for full entry list for this weekend's final round …
| | | | | |
| --- | --- | --- | --- | --- |
| CAR # | SPONSOR | DRIVER | STATE | MODEL |
| 2 | Sonic Motor Racing Services | Geoff Uhrhane | QLD | Mygale SJ10a |
| 5 | Master Electricians/simPRO Racing | Andre Borell | QLD | Mygale SJ10a |
| 6 | Evans Motorsport Group | Trent Harrison | VIC | Mygale SJ10a |
| 7 | Pick n Payless | Josh Hunter | VIC | Mygale SJ10a |
| 8 | Brad Jones Racing | Tom Williamson | NSW | Mygale SJ09a |
| 11 | Linde Material Handling | Cameron Waters | VIC | Mygale SJ06a |
| 13 | Steeline/ltw Buildex/Sonic | Nick Foster | QLD | Mygale SJ10a |
| 15 | Factory Enterprises/DIY Pool Fencing | Chaz Mostert | QLD | Spectrum 012 |
| 22 | Davbridge Constructions/Synergy | Shae Davies | QLD | Spectrum 011c |
| 30 | Road Transport Services | Tom Goess | SA | Mygale SJ09a |
| 32 | Spine Society/St. Andrew's Hospital | Jon Mills | QLD | Mygale SJ09a |
| 33 | McDonalds Chelsea Heights | Jesse Fenech | VIC | Spectrum 011d |
| 45 | SES Linear/Borland Racing Developments | Ashley Walsh | QLD | Spectrum 012 |
| 49 | CAMS Rising Stars/Minda Motorsport | Jack LeBrocq | VIC | Spectrum 011c |
| 71 | Rondo/Plastamasta/AMF | Nathan Morcom | NSW | Spectrum 012 |
| 76 | SES Linear/Borland Racing Developments | Ben Jurczak | QLD | Spectrum 012 |
| 77 | King's Fibreglass/Activity Playgrounds | Caleb Rayner | VIC | Spectrum 011b |
| 83 | CAMS Rising Stars/Minda Motorsport | Matthew Brabham | QLD | Spectrum 011d |
| 91 | Pro Race Products/TanderSport | Pete Major | WA | Stealth S3D |
| 94 | Evans Motorsport Group | Matthew Hart | ACT | Mygale SJ011a |