V8 teams already unloading at Sandown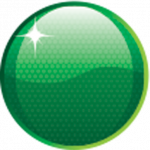 Queensland-based V8 Supercars teams have arrived at Sandown International Raceway in preparation for this weekend's Norton 360 Challenge – the penultimate round of the V8 Supercars Championship Series.
Just 48 hours ago, the cars were still racing around the Symmons Plains circuit in Tasmania, but the back-to-back race meetings means that the northern teams are forced to prepare the cars remotely.
Even some of the Victorian teams have set up camp early at the suburban Melbourne track, including Centaur Racing and Lucas Dumbrell Motorsport.
The V8 teams' early arrival at Sandown has also give them their first opportunity to look at the new pit facilities at Sandown, which include improved access for trucks, crew and spectators behind the pit building.
THE FINAL RACE OF THE 2023 REPCO SUPERCARS CHAMPIONSHIP ON ONE OF THE WORLD'S BEST STREET CIRCUITS. GO ALL IN AT THE VAILO ADELAIDE 500, CLICK HERE TO BUY TICKETS
Championship leading team Jim Beam Racing is one of the Queensland-based teams already getting cars sorted. Sporting director Adrian Burgess says that the biggest hassle with back-to-back race meetings is the amount of parts that need to be brought in the trucks down south.
"You have to bring a fair amount of more body work to do the two events," he told Speedcafe.com.au.
"The nature of Tassie is that it's a place where you see a lot of front and rear damage, especially with hairpin.
"The standard that you can prep the car at the circuit isn't as nice as if you're at the workshop either.
"We're in a pretty decent shape, though, but it's hard on the guys as well. You're away for 11 days straight so that makes it pretty demanding. You hardly take a breath at all."
Burgess says that fly away races aren't ideal, but can be done easier than some people may expect.
"If we need to them, we can do it," he said.
"Earlier this year in the Middle East, year we did it out of a fly away containers, and that is a lot harder than having the transporter here.
"It's not always ideal, but everyone has a fairly complex infrastructure behind the team, so we plan for these. It's not a big deal. We're geared up to do it."
Over the past few months, the Melbourne Racing Club has invested in the construction of improved access facilities behind the pit garages. Burgess says that it is a huge boost for the track.
"It's nice an tidy and is much better," he said.
"You're not wobbling around in the mud and garbage. It will certainly improve things."
Cars will hit the track at the famous Sandown Raceway on Friday, with qualifying and racing on Saturday and Sunday.