Webb splits with DJR to run own entry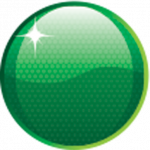 The first element of the 2011 V8 Supercars Silly Season has fallen into place, with Jonathon Webb and his Tekno Autosports electing to run its own entry next season – and it could be a Holden.
The decision by Webb to prepare his own entry is the first casualty of the ownership wrangle that is slowly unfolding at Dick Johnson Racing.
This year, Webb has run as a third DJR entry, but with co-owners Dick Johnson and Charlie Schwerkolt set to split the famous team in half, Webb has bitten the bullet and confirmed he'll run his own Queensland-based outfit next year.
Using the majority of the staff that currently service Webb's Mother Energy Drinks Falcon FG, Tekno Autosports will set up its own base in Yatala, Queensland. The team will continue to have a technical alliance with Triple Eight Race Engineering, which might see it switch from Falcons to Commodores.
THE FINAL RACE OF THE 2023 REPCO SUPERCARS CHAMPIONSHIP ON ONE OF THE WORLD'S BEST STREET CIRCUITS. GO ALL IN AT THE VAILO ADELAIDE 500, CLICK HERE TO BUY TICKETS
The car will continue to compete under #19.
Racing Entitlements Contract owner Steven Webb (father of Jonathon) said that the unrest at DJR has forced him to focus on his own interests.
"Basically, we're a bit concerned with the future of the team with the current owners and the lack of resolutions of their differences," he told Speedcafe.com.au.
"Rather than hang around, my deadline was on the weekend to make the decision with what we were going to do, and we've decided to set up our race team in Yatala and operate out of there.
"The crew that we have are new and came on board this year and we're taking those with us."
Webb said that the transfer from the DJR workshop to a new facility will be seamless.
"We own everything. From loose tools to the truck, trailer, the aerial that all the telemetry comes through. The whole lot is ours," he said.
"We'll just pick it up and move it out. We just need a few hoists and a compressor to put in the corner and basically we're active and ready to go."
The most significant change that could occur is a switch from Ford chassis to Holden.
Webb says that he is comfortable running a one-car team because the technical assistance from Triple Eight is second-to-none.
Webb's current Falcon is a T8-built car, but they will consider selling it secure one of TeamVodafone's current Commdoore VEs.
"With the support of Triple Eight on the technical side, we are very confident that we'll be right in our first season," Webb Sr said.
"Now we need to decide if we have a car upgrade for next year as well. That is still under discussion."
Webb dismissed the possibility of his team running two cars in its first season.
"I've had a couple of approaches to run a second car, but I'm running on the basis that I need to learn to crawl before we walk," he said.
"I'm not interested in that at the moment. Will it happen long term? Probably, but not right now."
The change of team preparation has the potential to upset the team's sponsorship with Mother Energy Drinks, but Webb is hopeful of keeping the Coca Cola-owned brand associated with them next year.
"With the Mother support for next year, we've been working with Coca Cola on several alternatives and they're just going through them now," he said.
"I met with them last Friday and made a number of presentations on what we can do based on where we are. At the moment, it is their decision on what they are going to do. We should be aware of their decision in the next week or two."