TanderSport to make national FFord debut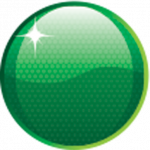 TanderSport will make its debut in the Australian Formula Ford Championship at the Norton 360 Sandown Challenge this weekend.
The team, owned by former V8 Supercars champion Garth Tander and his racing wife Leanne, will team up with Brett Lupton's Fastlane Racing to enter a brand-new Stealth S311D chassis for West Australian Pete Major, who will also contest a full program with the squad in 2011.
Garth Tander has been working behind the scenes on this deal for some time, having pulled out of entering Formula 3 cars earlier this year.
"TanderSport has been an evolving operation for a number of years now and has gone from strength to strength," he said.
"We have always intended for it to be a ground for developing young talent and there is no better category than Formula Ford to achieve that.
The new Stealth S311D chassis has been designed and built from ground up by Lupton's Fastlane Racing in West Australia.
The Tander/Lupton combination dates back more than a decade with the Formula Ford program an evolution of their long-standing partnership.
Lupton helped guide Garth Tander to his Formula Ford Championship victory in 1997, which kick started his V8 Supercar career. He also oversaw Leanne Tander's third place finish in the 2000 Championship.
The Formula Ford entry will be run out of the TanderSport factory in Melbourne's eastern suburbs with TanderSport due to take delivery of the new chassis early this week.
Tander said he was happy with the progress made so far in developing the team's Formula Ford program.
"The new chassis has been doing a fair bit of testing over in Western Australia recently and we are really happy with how the car has performed. We are feeling positive about our debut in the Championship this weekend," Tander said.
"The Sandown event for our operation is really a toe in the water exercise, just to see where we are at with the car and to allow our driver to get up to speed so we can hit the ground running in the first event for 2011.
"At the moment, we are really just looking to gauge where the competition is at, at this level of motor racing," he said.
TanderSport has recruited Western Australian based driver Major to pilot the car this weekend and has also signed him for the 2011 season.
Major has been racing in the Western Australia state Formula Ford category this year and will make the step up to the national category this weekend.
Major's last national event was the Targa West where he drove to victory ahead of Australian motorsport legend Jim Richards.