Sebastien Loeb wins Rally GB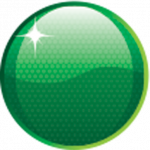 Sebastien Loeb has confirmed his dominance of the 2010 World Rally Championship with his eighth victory of the year and 62nd of his career by winning Wales Rally GB.
The seven-time World Champion held off a spirited charge by fellow Citroen C4 driver Petter Solberg to claim top honours on the Cardiff-based event.
"It was really tough and Petter was really fast from the start doing very few mistakes," said Loeb.
"It was a difficult battle but I took a lot of pleasure from the stages and really enjoyed this rally, which was definitely the longest battle I've had this season."
The victory was the final one for the current-era Word Rally Car.
"It's a fantastic car and it's a very good moment to have this victory in the last race with the C4," said co-driver Daniel Elena.
"Now I hope the [new] DS3 is the same but next year is a new challenge and it won't be easy."
Solberg had started the final morning 4.8s adrift of Loeb but was unable to match the pace of the flying French driver, whose margin of victory at the finish on Sunday afternoon was 19.1s.
The Norwegian did achieve his goal of securing a top-three finish in the championship standings, although he missed out on the runner-up spot to Ford's Jari-Matti Latvala by two points.
"To beat the factory team is bloody difficult but I have done my best and pushed really hard," said Solberg.
"Getting third in the WRC is unbelievable for my whole team and our sponsors, something I always dreamed about. I haven't seen my family a lot in the last two years because this project has taken a lot of time but they are really good to me and I love them a lot."
Latvala started the day in fourth overall but eventually fought his way into third ahead of Ford team-mate Mikko Hirvonen.
"The wins were really a bonus because I never imagined winning rallies this year because I was the number two driver," said Latvala.
"I'm generally happy how I improved my consistency this year, which was my target. Next year I want to start fighting for the drivers' title."
Behind Hirvonen and Citroen driver Dani Sordo, Henning Solberg completed the top six after the front brake problem that affected his Ford Focus on Sunday morning was rectified in mid-morning service in Cardiff.
Kimi Raikkonen was hampered by a gear shift problem, which forced the 2007 Formula One world champion to switch to the manual change mechanism on stage 18, but finished a creditable eighth overall, his fifth points' finish of his debut season in the WRC.
Mads Ostberg took ninth despite being distracted by an instrument warning light flashing on his Subaru Impreza's dashboard on the penultimate stage. Super 2000 World Rally Championship winner Andreas Mikkelsen completed the top 10.
Ken Block restarted on Sunday following his driveshaft failure on day two and reached the finish, something China's Liu Chao Dong was unable to do when alternator belt failure forced him to retire his Stobart team Ford Focus on stage 18.
Final Results : Rally GB
| | | | |
| --- | --- | --- | --- |
| 1 | Sebastien Loeb | Citroen C4 WRC | 3:14:54.0 |
| 2 | Petter Solberg | Ford Focus RS WRC | +0:19.1 |
| 3 | Jari-Matti Latvala | Ford Focus RS WRC | +1:35.3 |
| 4 | Mikko Hirvonen | Ford Focus RS WRC | +1:53.3 |
| 5 | Dani Sordo | Citroen C4 WRC | +2:12.2 |
| 6 | Henning Solberg | Ford Focus RS WRC | +6:26.5 |
| 7 | Matthew Wilson | Ford Focus RS WRC | +8:37.8 |
| 8 | Kimi Raikkonen | Citroen C4 WRC | +10:27.9 |
| 9 | Mads Ostberg | Subaru Impreza WRC | +12:13.7 |
| 10 | Andreas Mikkelsen | Skoda Fabia S2000 | +14:01.2 |
WRC Drivers standings after 13 of 13 rounds
| | | |
| --- | --- | --- |
| 1. | Sebastien Loeb | 276 |
| 2. | Jari-Matti Latvala | 171 |
| 3. | Petter Solberg | 169 |
| 4. | Sebastien Ogier | 167 |
| 5. | Dani Sordo | 150 |
| 6. | Mikko Hirvonen | 126 |
WRC Manufacturers standings after 13 of 13 rounds
| | | |
| --- | --- | --- |
| 1. | Citroen Total | 456 |
| 2. | BP Ford Abu Dhabi | 337 |
| 3. | Citroen Junior | 217 |
| 4. | Stobart M-Sport Ford | 176 |
| 5. | Munchi's Ford | 58 |