Q&A: Formula Ford Champion Chaz Mostert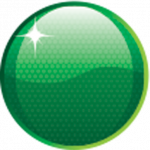 Speedcafe.com.au spoke to new Formula Ford champion Chaz Mostert after he wrapped up the Ford Genuine Parts Australian Formula Ford Championship at Symmons Plains on the weekend.
SPEEDCAFE: Formula Ford Champion – it has a nice ring to it …
CHAZ MOSTERT: Yeah it does. We've been trying hard all year and it has finally paid off. It's good.
SPEEDCAFE: You had a good advantage going into this round, which comes with its own pressures. But your were dealt some challenges over the weekend.
CM: The last couple of rounds have been really good for us points wise, so that relieved the pressure a bit. We've had good pace all year, and the other guys have made mistakes through the year, so that relieved the pressure, and to seal it a round before means I can go to next weekend at Sandown with no pressure.
SPEEDCAFE: So you will compete at the last round?
CM: Yeah, there's still a couple of things I want to achieve. I want to get the most race wins in a year. Nick Percat won 12 last year, and I've won 11, so I need to get a couple of wins to beat him. If we don't get that, no worries, but the last round is on the way home from here in Tasmania, so we may as well do it …
SPEEDCAFE: Next year, you've got a deal with Miles Racing to compete in the Fujitsu V8 Series.
CM: Yeah, I've got a one year deal with Miles Racing, so we'll use that as my beginning year and see what happens in the year after. I'd like to do a second year in Fujitsu Series as well, but we'll see where we end up next year.
SPEEDCAFE: You won an Australian karting championship, now a Formula Ford title. Can you go on a collect some V8 titles?
CM: I've ticked two boxes now and I want to keep going. It's a great feeling.